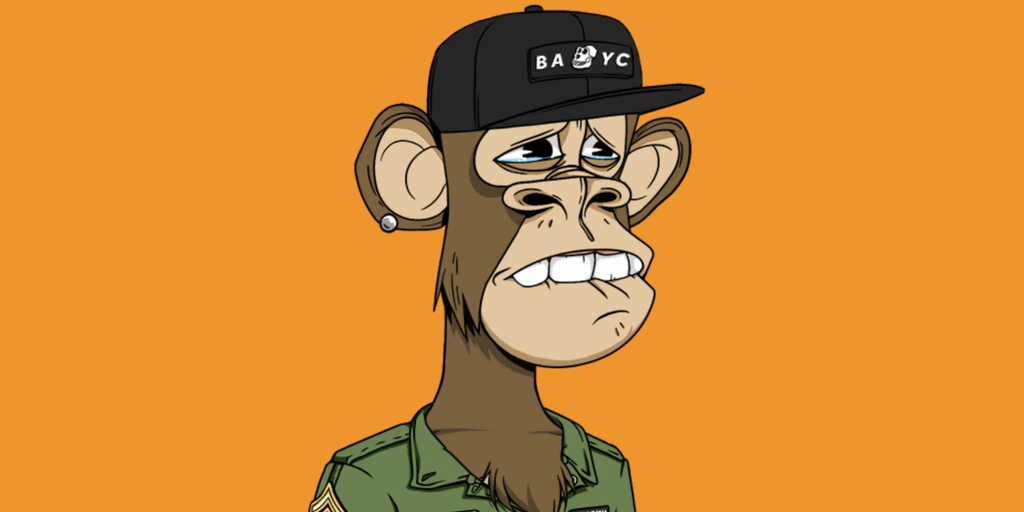 The Social Lead for Yuga Labs, the $4 billion startup behind the Bored Ape Yacht Club and other prominent NFT collections, resigned on Sunday after numerous racist and antisemitic tweets he posted years ago were brought back into the spotlight.
Shpend Salihu, who goes by the username NGBxShpend and was identified by the company as its Social Lead in a June post on LinkedIn, tweeted on Sunday that he had resigned from the startup after many of his past personal tweets denigrating members of various races and ethnoreligious groups went viral on Twitter.
"Some tweets have resurfaced from my past and it's become a distraction from the Club and what we're all about. These tweets do not reflect who I am or what I believe in," Salihu tweeted. "It has been an amazing experience getting to know all of you over the last years and I am proud of everything I've done with BAYC and Yuga. I want to apologize to anyone who I may have let down with tweets I made in poor taste."
Yuga Labs confirmed to Decrypt that the person in question was an employee and that he resigned from the company, but declined to comment on the matter. Decrypt also reached out to Salihu but did not immediately receive a response.
Hey everyone, tough day today. I am stepping down from my position at Yuga Labs. Some tweets have resurfaced from my past and it's become a distraction from the Club and what we're all about. These tweets do not reflect who I am or what I believe in. It has been an amazing…

— ngbshpend.eth (@NGBxShpend) November 5, 2023
The Bored Ape Yacht Club is one of the most prominent NFT projects, spanning 10,000 unique Ethereum profile pictures (PFPs) that serve as an access pass to a private club with various benefits, including access to events and exclusive benefits plus previous additional NFT drops and ApeCoin tokens.
Since launching in early 2021, the project has generated almost $3 billion worth of trading volume, per data from CryptoSlam, while follow-up projects like the Mutant Ape Yacht Club and Otherside have added billions to that tally. Yuga Labs, which raised $450 million in 2022 at a $4 billion valuation, also acquired the CryptoPunks and Meebits IP from Larva Labs.
Salihu's departure comes amid ApeFest, the annual real-world celebration for members of the Bored Ape Yacht Club. This year's event was held in Hong Kong and was punctuated by news that Yuga Labs is collaborating on an Ethereum NFT marketplace with Magic Eden. However, some attendees also reported experiencing eye pain at the event, potentially due to UV light overexposure.
Some Bored Ape NFT owners and other prominent collectors complained about Salihu's tweets in the lead-up to and aftermath of his departure.
"I'm not a fan of cancel culture or virtue signaling, but fuck this. This was years of overt public racism," wrote pseudonymous NFT collector VonDoom. "I'm honestly confused how there's no background screening scrubbing someone's public social before actually hiring them, let alone allowing them an official publicly displayed company badge."
Yuga Labs and its co-founders have previously been accused of embracing antisemitic and racist imagery in the creation of the Bored Ape Yacht Club. The company has vigorously denied such claims, citing the diverse heritage of the respective co-founders while attempting to debunk specific allegations of racist imagery and allusions.
Artist Ryder Ripps was one of the most prominent individuals levying such claims against Yuga Labs, and the company ultimately sued Ripps and collaborator Jeremy Cahen over a copycat Bored Ape collection released last year in support of their claims.
Yuga ultimately won its case, and in late October, a U.S. district judge ordered the pair to pay Yuga Labs $1.575 million in damages along with legal fees, and to transfer the smart contract that powers the knockoff collection to Yuga Labs.
Stay on top of crypto news, get daily updates in your inbox.