Tomiwabold Olajide
XRP sees appearance of second golden cross on its daily chart this year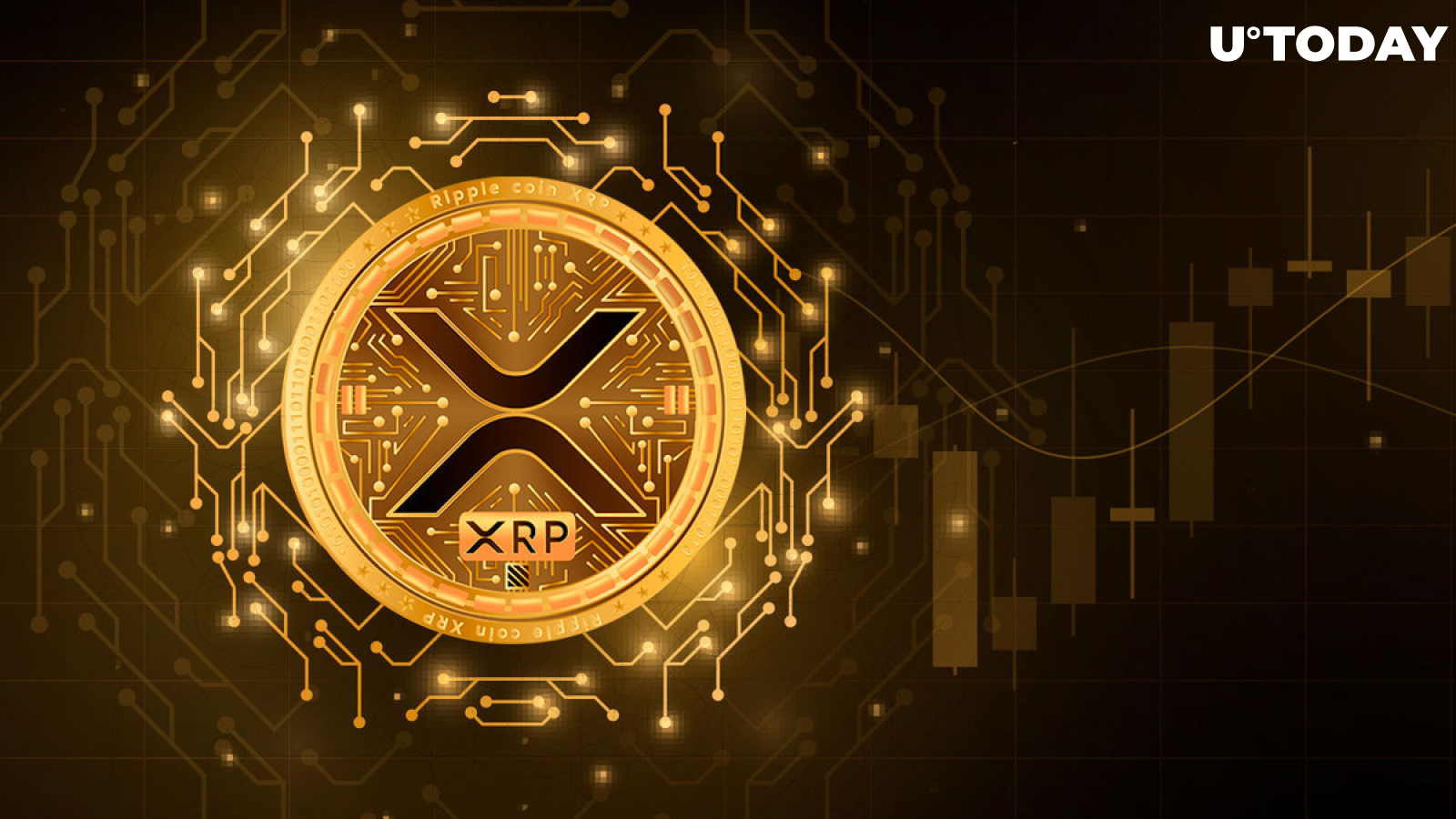 Cover image via www.freepik.com
XRP, the fifth largest cryptocurrency by market capitalization, has printed a golden cross on its daily charts.
XRP's daily moving average (MA) 50 has crossed above the moving average (MA) 200, confirming a pattern known as a "golden cross" — a bullish indicator.
In what seems to be rare, XRP is seeing the appearance of a second golden cross on its daily chart this year. The last time this happened was in April of this year.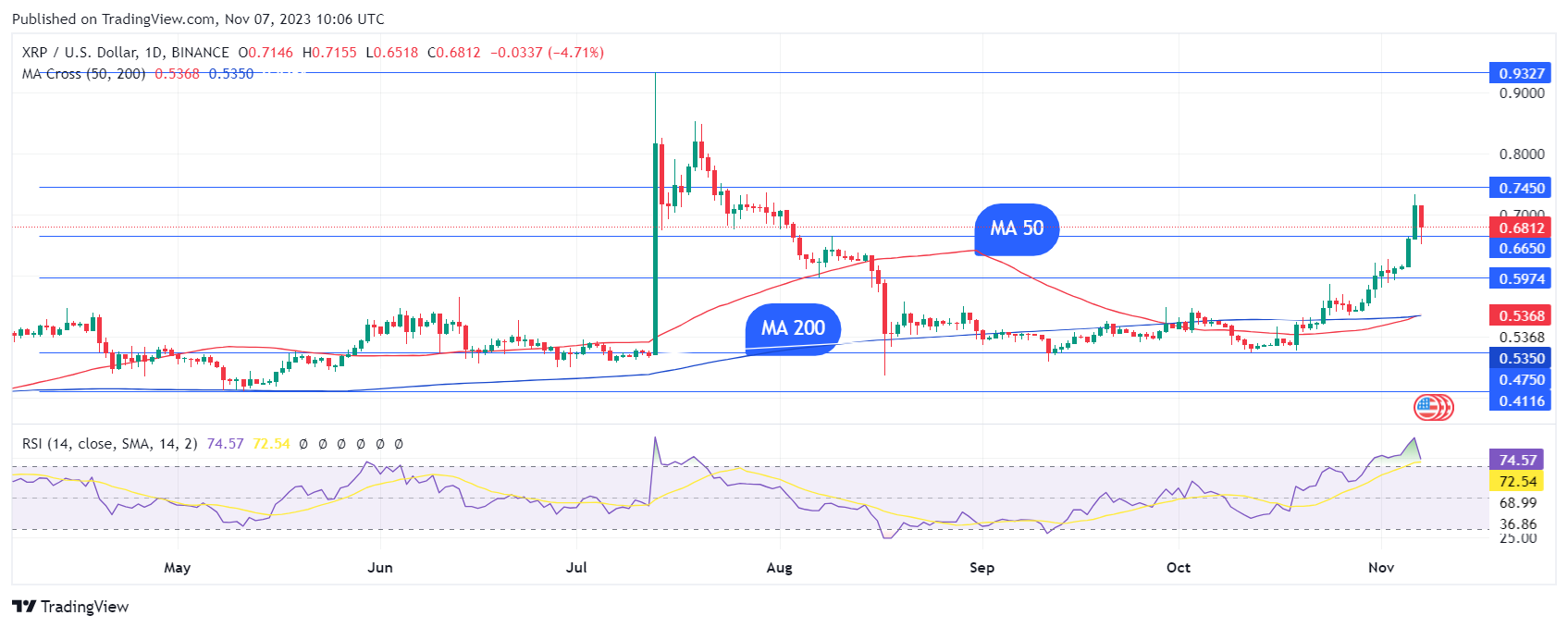 The appearance of a golden cross comes shortly after XRP posted a death cross in late September. Historically, XRP death crosses often signaled major or intermediate bottoms; this was the case as buyers bought the dip at Oct. 19 lows of $0.47 and XRP began to rise.
XRP outperformed Bitcoin and other major cryptocurrencies on Monday, rising as much as 15%. A four-day winning streak in the past week culminated in highs of $0.732 on Nov. 10.
XRP's price was around $0.69 at press time, up 0.69% on a 24-hour basis, having erased some of its gains from the prior day's rally.
Traders and analysts frequently interpret the golden cross as a sign of an impending rise. As a result, the current golden cross may attract further buying pressure from traders who pay attention to market trends, resulting in further price rises.
However, it should be kept in mind that golden crosses are not the Holy Grail, as traders can get trapped on the wrong side of the market. This is because the market may have been overbought at the time and is due for a correction before the crossover occurs.
XRP's daily chart shows an immediate barrier at $0.732. If this barrier is surmounted, XRP might target the $0.853 level next.
Source link