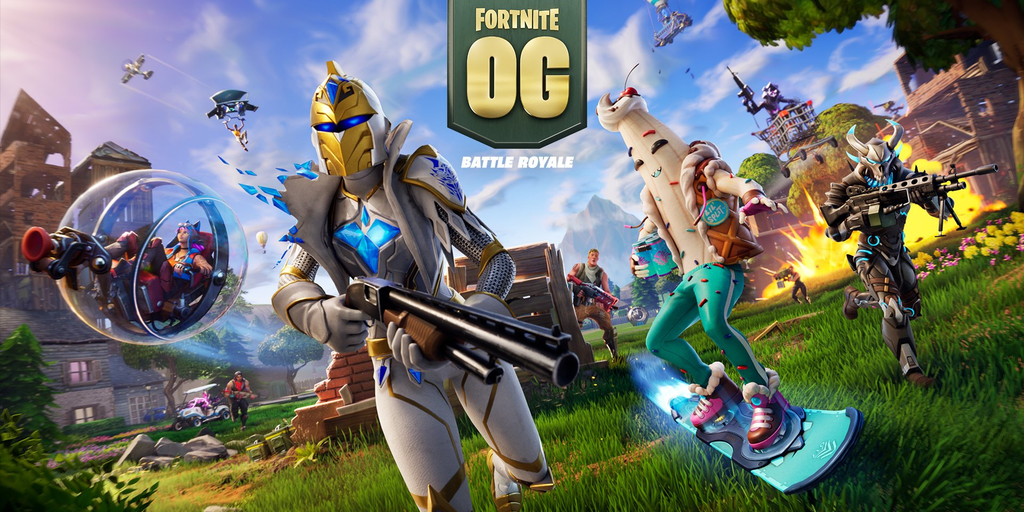 Following recent teasers, Epic Games announced today that the popular free-to-play battle royale shooter Fortnite is rewinding to its buzzy start with the new Chapter 4 Season OG launch.
With Season OG, which is now live, Fortnite is bringing back the original island map from 2018, dropping up to 100 players into a battle to the death in a locale filled with familiar sights from when the game became a viral sensation a few years back.
Locations like Tilted Towers and Loot Lake are back in play, and Fortnite will gradually roll out new weapons, features, and vehicles in the coming weeks.
According to a blog post announcing the new season, that means the return of things like shopping carts, pump shotguns, and the versatile Baller vehicle.
But it's not a strict throwback, as players can of course use the skins and items they've accrued over the years, plus the recent "Zero Build" game mode is still available on the original game map.
While Fortnite remains free to play and enjoy without spending a cent, Epic Games is rolling out another optional battle pass that lets players unlock various premium items as they play. The OG Pass sells for 950 in-game V-Bucks, but can potentially pay for itself as players can unlock up to 1,000 V-Bucks by completing pass challenges.
Fortnite remains massively popular, with an estimated 223 million monthly active users, per data from third-party resource ActivePlayer.
However, Epic Games recently faced layoffs, cutting 830 employees while selling one subsidiary and spinning off another. The company also raised the price of V-Bucks bundles, citing inflation and currency valuation changes.
Edited by Liam Kelly. 
Stay on top of crypto news, get daily updates in your inbox.
Source link