Tomiwabold Olajide
Uniswap's breakout of bull flag on its four-hour chart aligns with $6 target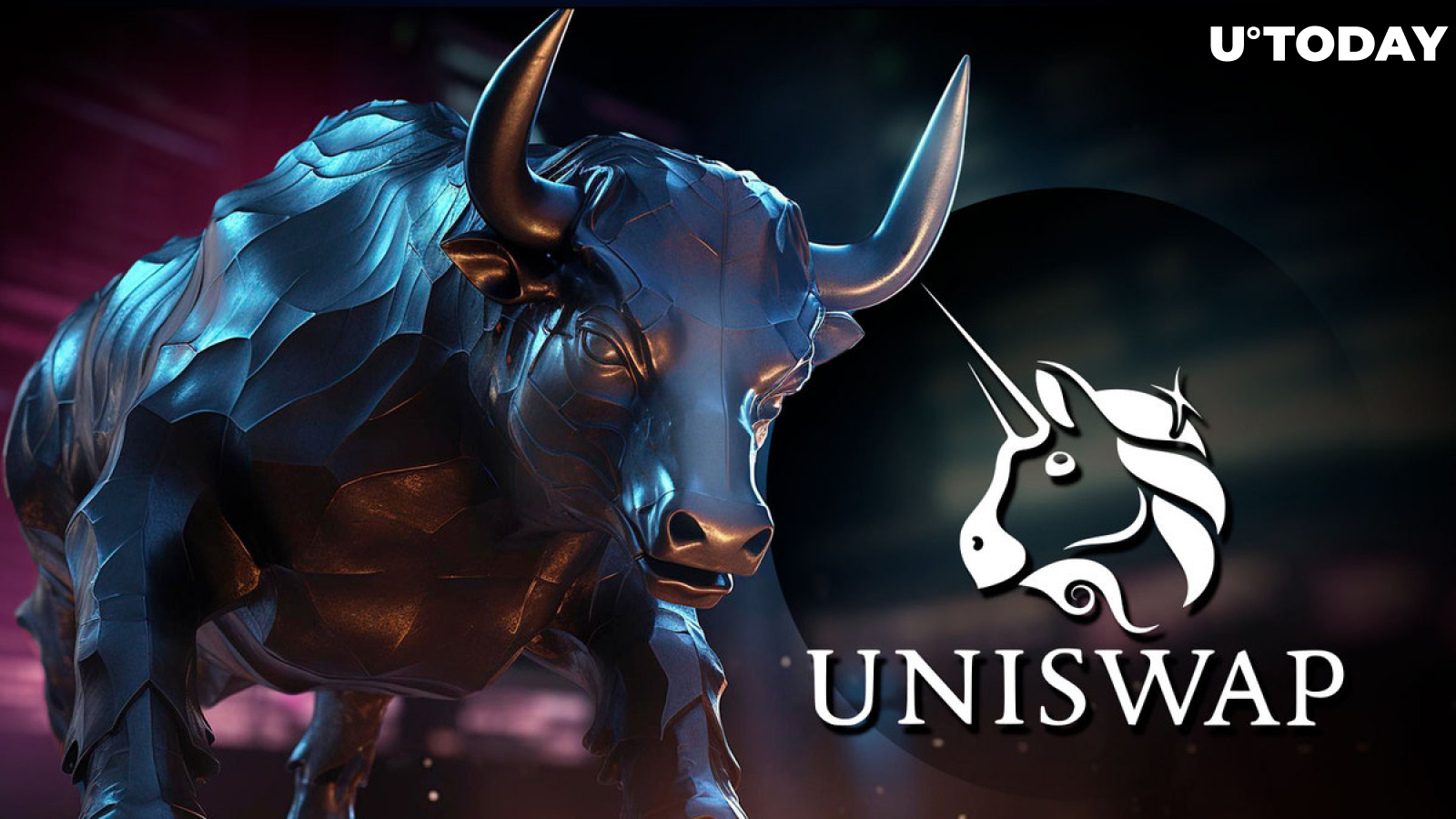 Cover image via www.freepik.com
Crypto analyst Ali has spotted a bullish pattern on the DeFi token's price chart, which, if breached, might result in the $6 level being hit.
Ali remarked in a tweet that Uniswap's bullish momentum was heating up. He notices patterns on UNI's daily and four-hour charts that align with a $6 target.
First, on the daily chart, UNI is eyeing a breakout of the hypotenuse of a descending triangle with a target of around $6.
A descending triangle is formed by a series of lower highs and a lower resistance level. This pattern is also somewhat ambiguous in terms of breakouts, as an escape might occur in both directions. While downward breakouts are possible, upward breakouts appear to be more reliable.
Second, Uniswap's breakout of a bull flag on its four-hour chart aligns with the $6 target. The bull flag is a chart pattern that indicates that the overall uptrend might continue.
As crypto markets improved, Uniswap's native coin, UNI, saw huge gains. The increase in Bitcoin and the overall crypto market was attributed to the anticipation of the approval of a spot Bitcoin ETF.
The Securities and Exchange Commission of the United States has been hesitant to approve a Bitcoin ETF. However, analysts and market observers believe one might be allowed by early next year.
UNI rose to highs of $5.15 in Monday's trading, rallying in a three-day winning streak before bulls met an impediment.
At the time of writing, UNI had erased its prior day's gains and was down 2.13% in the last 24 hours to $4.92, per CoinMarketCap. On the upside, UNI confronts the resistance at $5.15; a break of this level could target the high at $6.07, followed by the level at $6.69.