Gamza Khanzadaev
Renowned trader Henrik Zeberg predicts monumental 400% surge, propelling crypto market to $4.4 trillion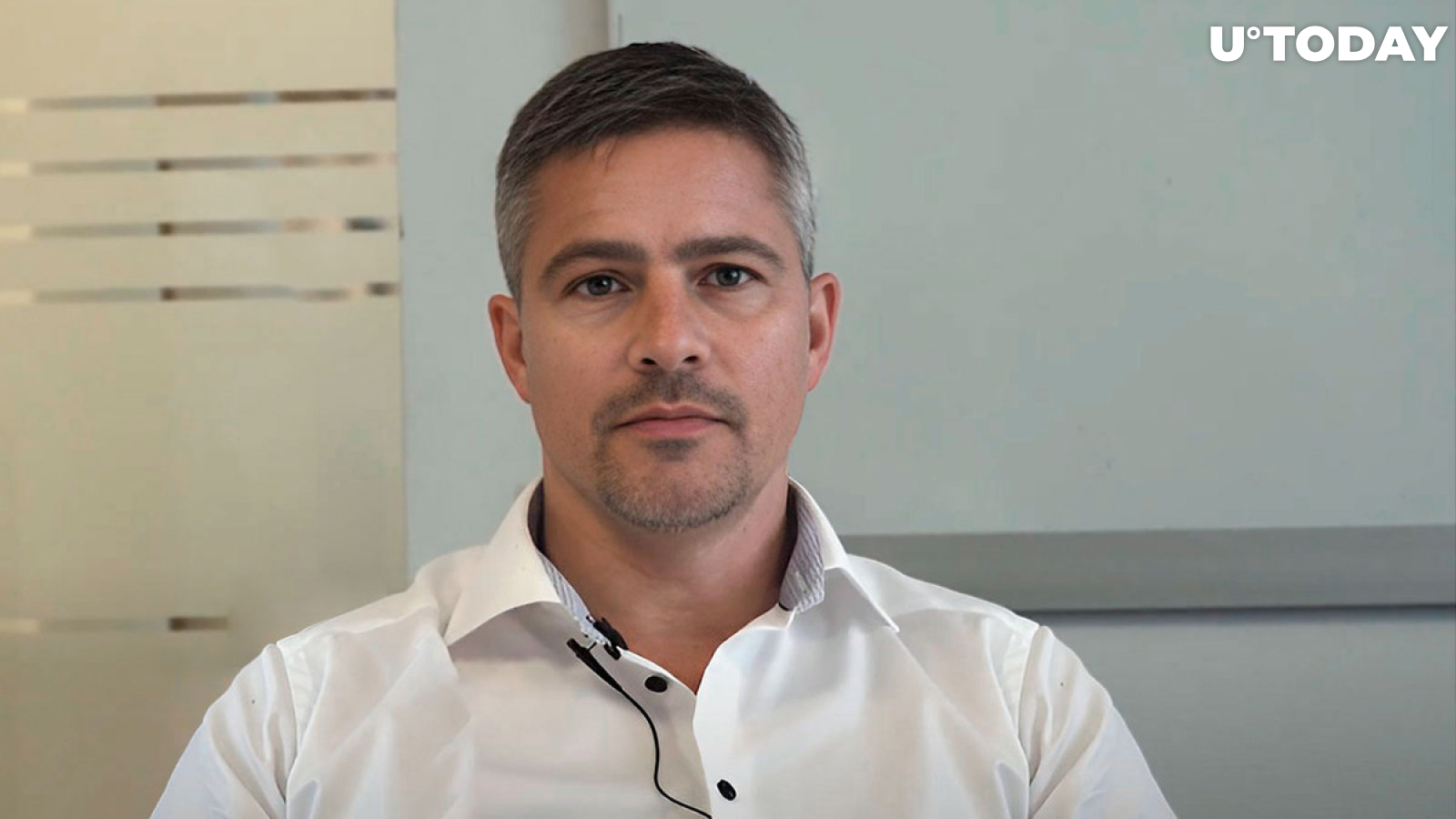 Cover image via youtu.be
In a bold prediction, renowned trader Henrik Zeberg has forecasted a staggering 400% increase in the total market cap of cryptocurrencies, propelling it to a remarkable $4.4 trillion. He believes that the crypto market is on the cusp of a euphoric surge that will surpass the previous high witnessed two years ago.
Zeberg's confidence is rooted in a comprehensive analysis of the crypto total market cap. He pointed to a telling chart that chronicles its recent history. After the euphoric peak of November 2021, where the market boasted a staggering $3.2 trillion in total capitalization, the crypto market endured a challenging period. 
It then experienced a significant 78.75% dip, dwindling to $688.44 billion by early 2023, causing sentiment to turn fearful.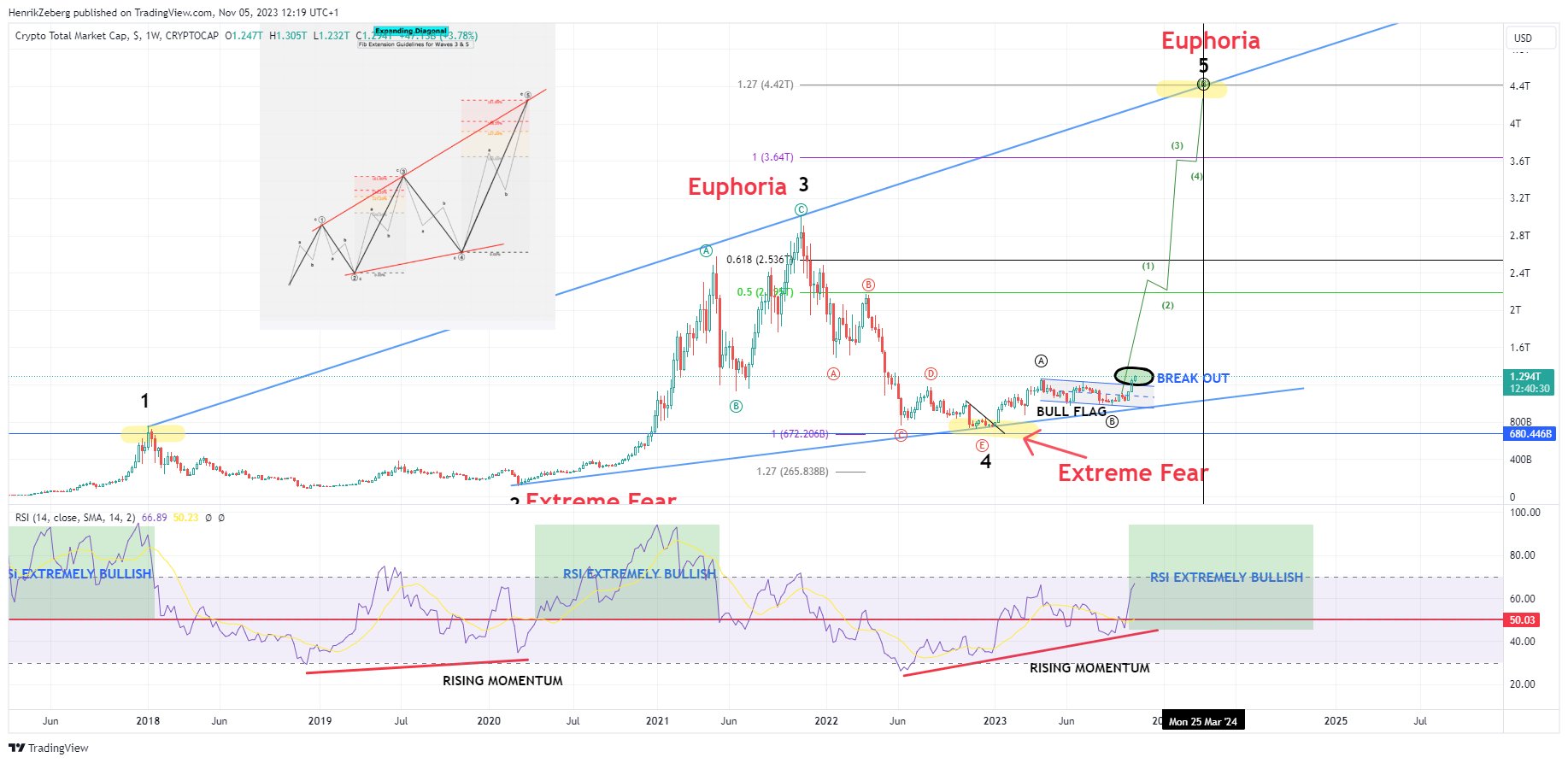 However, Zeberg's analysis reveals an intriguing development over the past six months — a bull flag pattern has emerged on the overall market, culminating in a breakthrough currently valued at $1.29 trillion. 
The trader asserts that this breakout is the catalyst for a remarkable resurgence on the market, aiming to elevate it to a spectacular $4.4 trillion.
Fear and euphoria
Henrik Zeberg's projections are not arbitrary; they align with a trend that originated in 2018 and was affirmed at the beginning and end of 2021, as depicted on the trader's chart. He emphasizes that it is the shift from extreme fear to euphoria that holds the key to this transformation.
If Zeberg's prophecy materializes as he envisions, cryptocurrency enthusiasts may witness Bitcoin (BTC) skyrocketing to a remarkable $99,000 as early as March 2024.
Source link