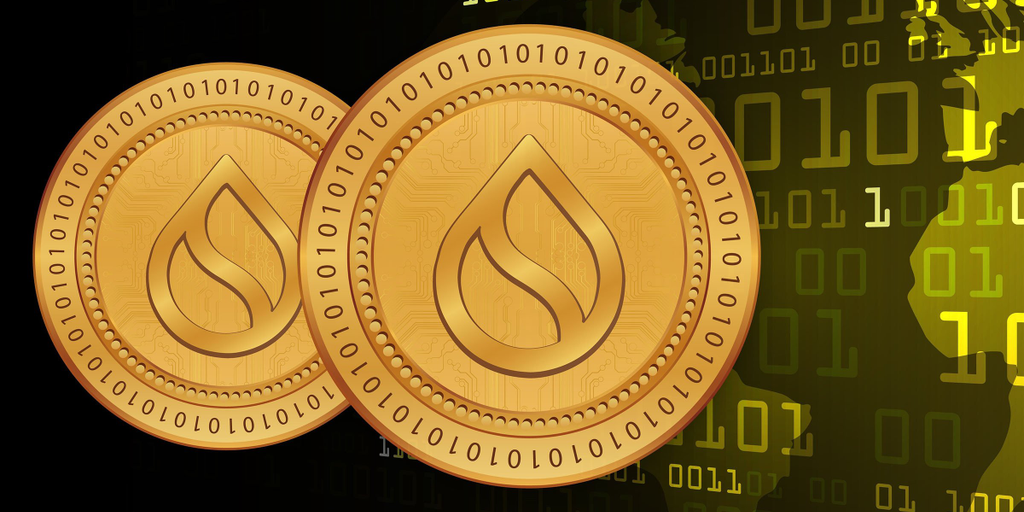 Bitcoin has gained 1.3% over the past 24 hours, but the biggest winner is Sui (SUI), which is up nearly 12% since yesterday.
Launched last year by ex-Meta engineers, SUI, was priced at the time of writing at $0.57. It has also risen over 31% in the past week, according to CoinGecko.
It's rally is down to its integration with Space and Time, a Microsoft-backed data platform working to process data for businesses.
Last month, the Sui Foundation announced a $51.3 million ecosystem fund to support its DeFi ecosystem and on-chain central limit order book-based platform, DeepBook.
Elsewhere, Chainlink (LINK) is also one of the best-performing cryptocurrencies right now. The 13th biggest digital asset by market cap was coming in priced at $13.92, an 8% 24-hour jump.
LINK has experienced a boom due to the British telecoms company Vodafone joining its Digital Asset Broker (DAB) with the Chainlink network to improve document transfer. Today, DAB rebranded to Pairpoint.
And Polygon (MATIC) is also one of the biggest winner in the past day. It has gained nearly 8% in the past day. Late last month, Polygon deployed its new POL token on Ethereum. The plan is for POL to eventually replace MATIC as the network's primary token. But holders have 4 years to make the swap.
Elsewhere, Bitcoin, the biggest cryptocurrency by market cap, is up nearly 1.3% in the past 24 hours. At the time of writing, it was priced at $35,305.
Interest in Bitcoin has surged recently around hype surrounding the potential approval of a spot Bitcoin exchange-traded fund (ETF), leading the biggest digital asset to hit 18-month highs. But things have cooled considerably since anticipation of an approval from the SEC has cooled.
But as is usually the case, BTC gains brought the rest of the crypto market with it.
Edited by Stacy Elliott.
Stay on top of crypto news, get daily updates in your inbox.
Source link