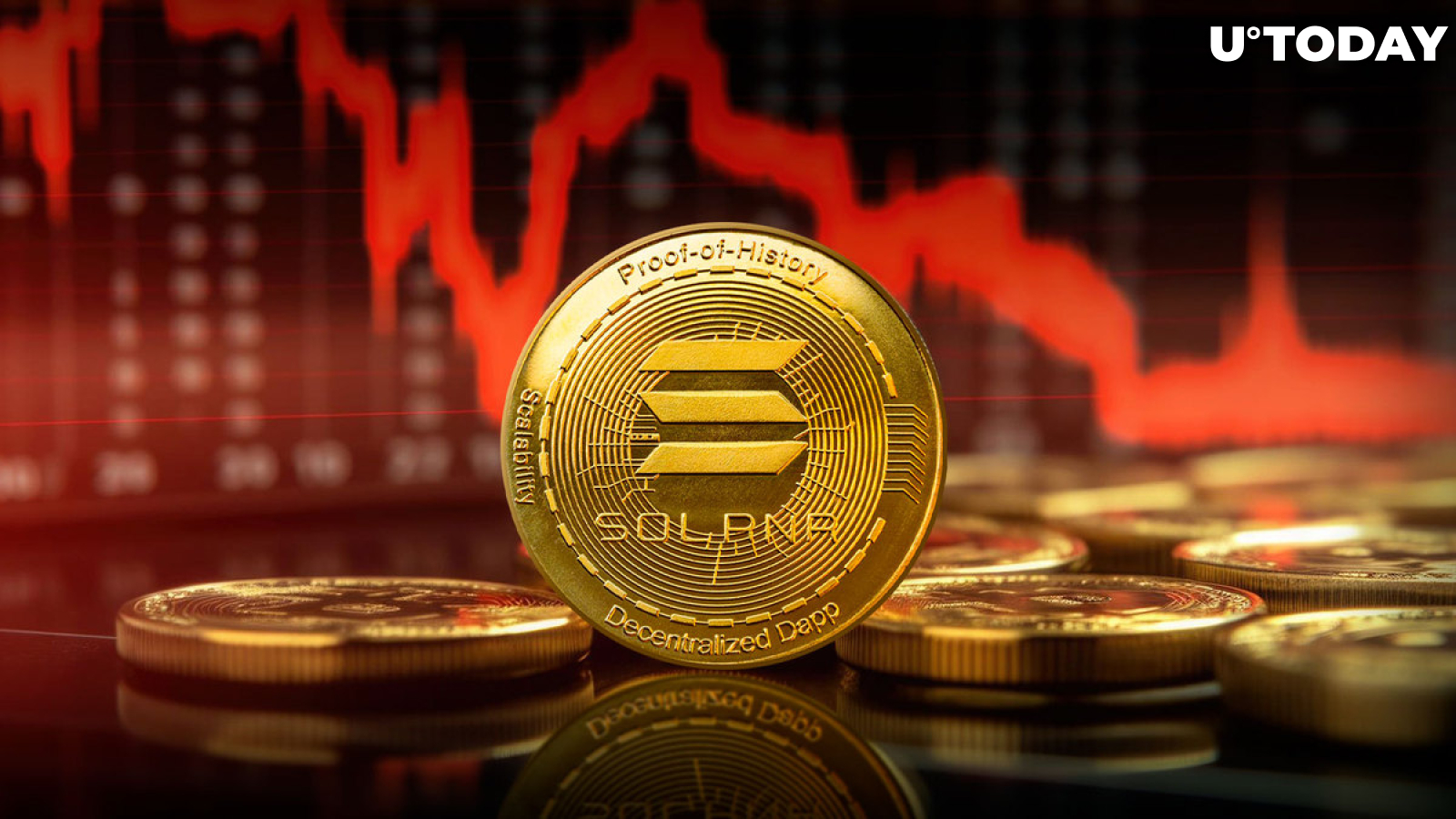 Cover image via www.freepik.com
Solana (SOL), the seventh largest cryptocurrency, saw profit-taking after a four-day winning streak that culminated in a 14-month high of $46.97 on Nov. 1.
SOL was down 11.79% in the last 24 hours to $38.48 at the time of writing, entering its second day of losses following an amazing price jump on Nov. 1.
Solana has made a tremendous recovery this year, increasing by more than 250% year to date. The cryptocurrency has climbed by more than 80% in the last month, according to the on-chain analytics data provider Lookonchain.
The crypto market is now trading in losses due to profit-taking, but Solana has taken a larger hit, placing among the top losers among the top 100 cryptocurrencies by market capitalization.
Likely reasons for Solana's recent price drop
The exact reason for Solana's price drop is uncertain; however, various variables appear to have contributed to the drop.
In a thread of tweets, Lookonchain offers its thoughts on Solana's price.  The on-chain data provider spotted a trend that occurred near the Solana breakpoint event.  When analyzing prices before and after the event in previous years, it was discovered that the price of SOL increased to a peak during the breakpoint event and subsequently fell again.
Second, in the previous 10 days, FTX has been selling SOL, transferring out 2.14 million SOL worth over $94 million to sell. In the last 24 hours alone, 1.1 million SOLs worth $42.35 million were sold.
As of Nov. 3, FTX had moved $221.7 million in crypto assets to sell, according to Lookonchain. Solana accounts for about half of this total, with 2,859,886 SOL valued at $102,696.908 transferred out by FTX.
Finally, Solana's price decline could be the result of a long squeeze, which occurs when a sudden drop in market price drives long traders to sell or liquidate their assets.
Before the price dip, Lookonchain reported, citing CoinGlass data, that more traders were long on SOL on the world's largest crypto exchange, Binance, than short. Long positions are taken by traders who believe the asset's value will rise over time.
This comes after global asset manager VanEck released a report in the past week outlining a bullish case scenario in which the cryptocurrency's price might reach $3,200 by 2030.