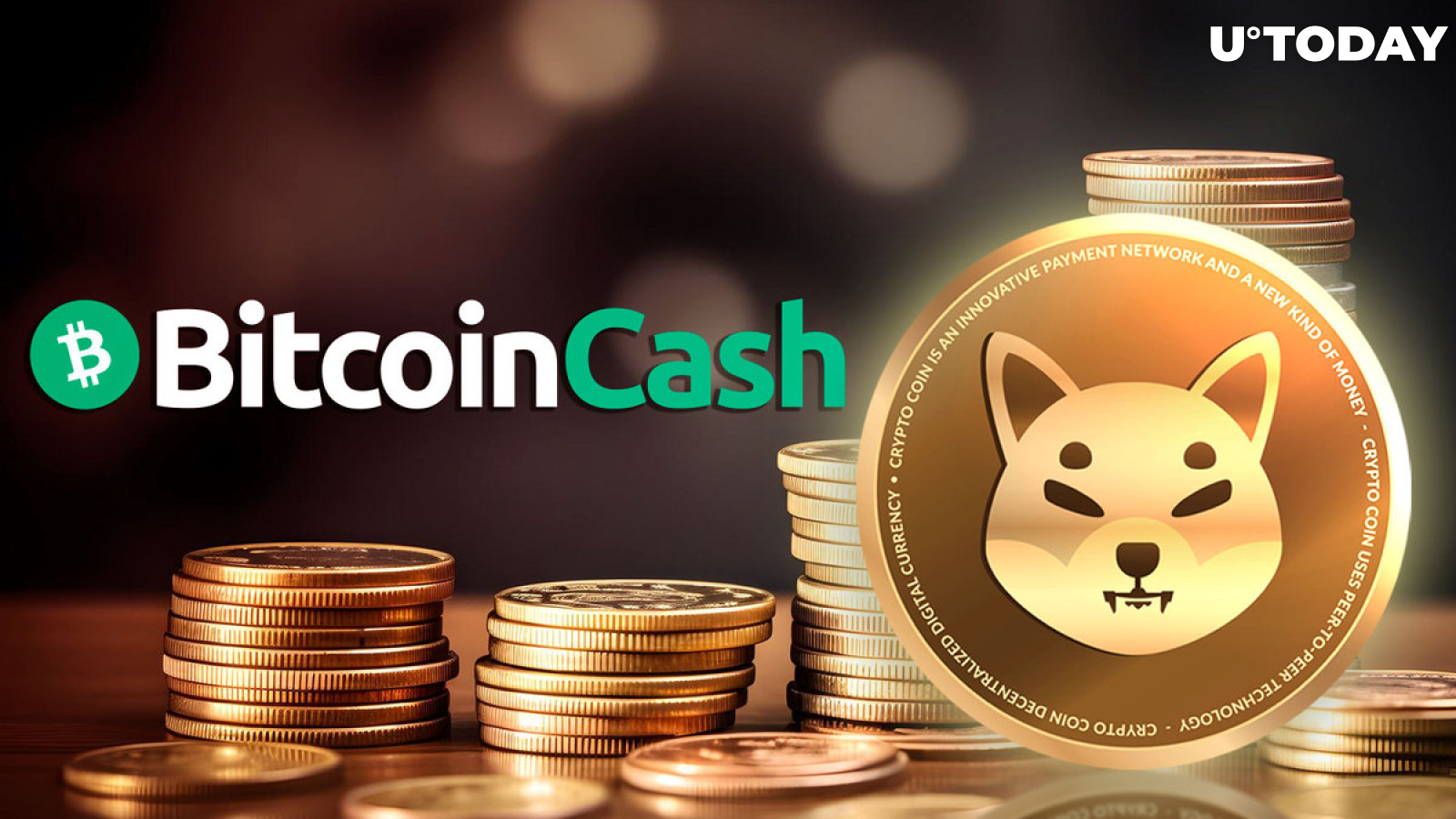 Cover image via www.freepik.com
Dog-themed cryptocurrency Shiba Inu (SHIB) has flipped Bitcoin Cash in terms of market capitalization. This is as capital flows into the crypto market, reaching the highest level of the year.
At a market capitalization of $4.81 billion, Shiba Inu sits in the 18th place among cryptocurrencies by market capitalization, flipping Bitcoin Cash, which has a current market capitalization of $4.66 billion, to 19th place.
According to crypto analyst Ali, a lot of capital is flowing into the general crypto market at the moment, signaling strong investor confidence. He goes on to say that over $10.97 billion was spotted in positive capital inflows, the highest level in 2023.
At the time of writing, SHIB was marginally down in the last 24 hours to $0.00000816; Bitcoin Cash, on the other hand, traded at $238.
Interesting market phenomenon plays out
This increased level of confidence in digital assets is evident when assessing the recent performance of the Total Altcoin Market Cap. This demonstrates the cascading effect of investor capital, as increased Bitcoin dominance tends to boost altcoin valuations relative to fiat currencies.
This was reflected in the past week as the current rise has spread beyond Bitcoin and into smaller-cap assets. Although the price momentum is becoming overheated in the short term, there are hints of long-term demand fueling the crypto rally.
Historically, crypto cycles have followed a pattern in which Bitcoin rallies first, and then capital gradually shifts to lower-cap and riskier bets.
However, as compared to the growth of altcoins, Bitcoin's market cap has expanded dramatically in 2023. This demonstrates an interesting market phenomenon in which the altcoin sector outperforms fiat currencies and traditional assets such as gold, while significantly underperforming Bitcoin.