Godfrey Benjamin
Shiba Inu has seen parabolic surge in burn rate, which jumped 12,840%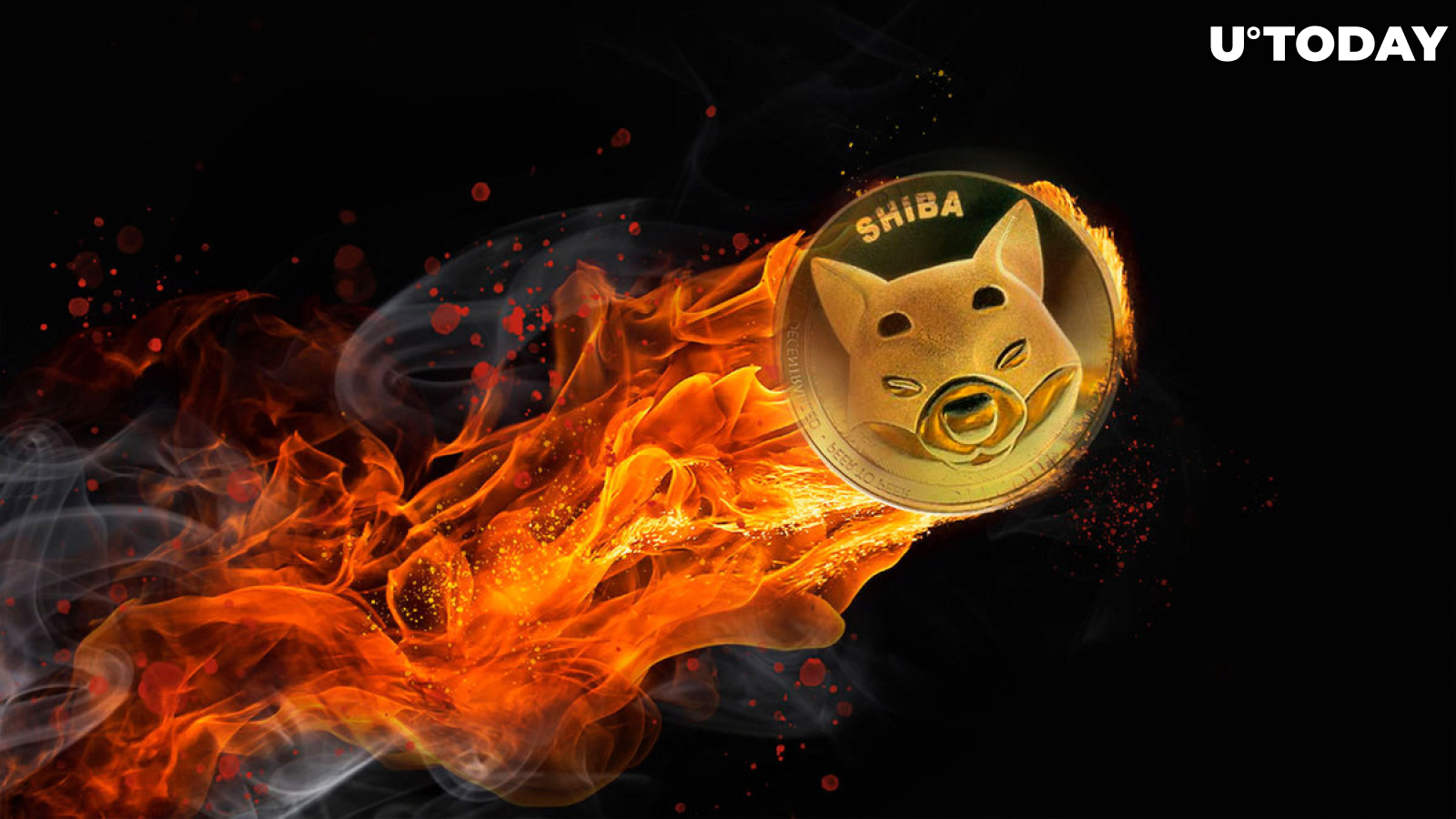 Cover image via stock.adobe.com
Shiba Inu (SHIB) is on a parabolic run with respect to its deflationary burn rate metric. Data from Shibburn reveals that a total of 173,118,154 SHIB tokens have been sent to dead wallets, a figure that implies a 12,840% surge in the past 24 hours. The burn rate feature was significantly depressed entering the new week and was placed among the top metrics to watch out for this week.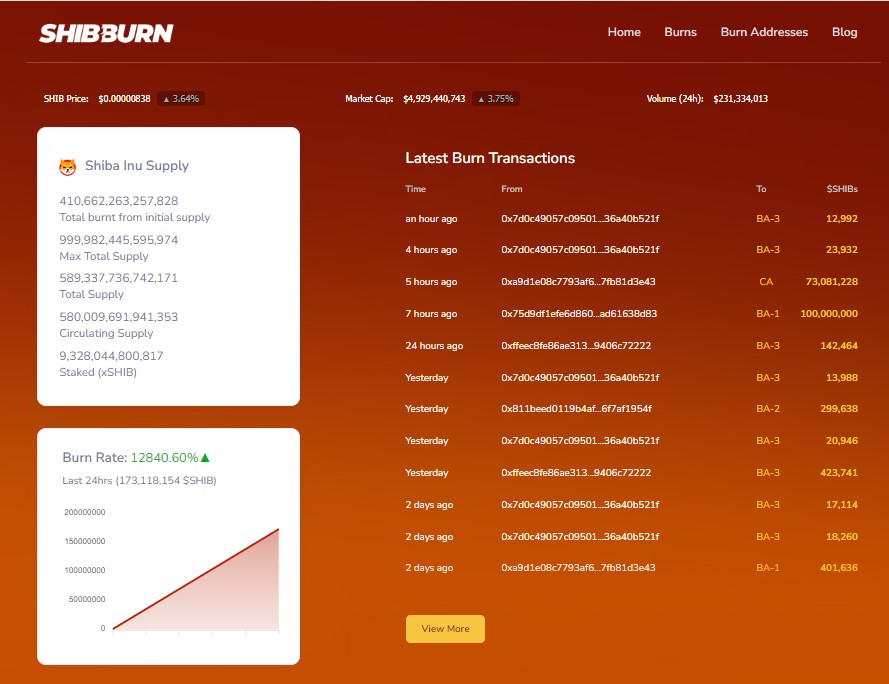 This massive jump in burn rate has added to the cumulative surge in SHIB residing in the protocol's dead wallet. Per current figures, this is pegged at 410,644,708,853,803 SHIB, and the meme coin's remaining circulating supply is pegged at 580,009,691,941,353 SHIB.
There are two top contributing wallets to the current SHIB burnt, and they feature 100 million and 70 million SHIB, respectively.
The elevated burn rate metric has the potential to drive new capital inflows as the trading volume also appears ready to chart an upward trend. From its current level, it has printed 9.46% growth in the past 24 hours to $212,220,275 while the price has recorded a 3.73% uptick to $0.000008386.
Shibarium factor at play?
Shiba Inu has many channels to enter the flame and though its deflationary push predates Shibarium, the Layer-2 scaling solution is helping to change the game. With the growing transaction count, more SHIBs are released to go down the drain, complementing the natural design of the protocol.
Though the contributions of Shibarium at this time are profound, the core development team still plans to launch the burn portal for the protocol, setting up a more defined channel from which to send the tokens to the nonfunctional wallets.
There is a campaign going on about how to properly burn the SHIB token, and this growth can be considered a dividend of broader community education.
Source link