Tomiwabold Olajide
Shiba Inu burn rate skyrockets as millions of SHIB sent to dead wallets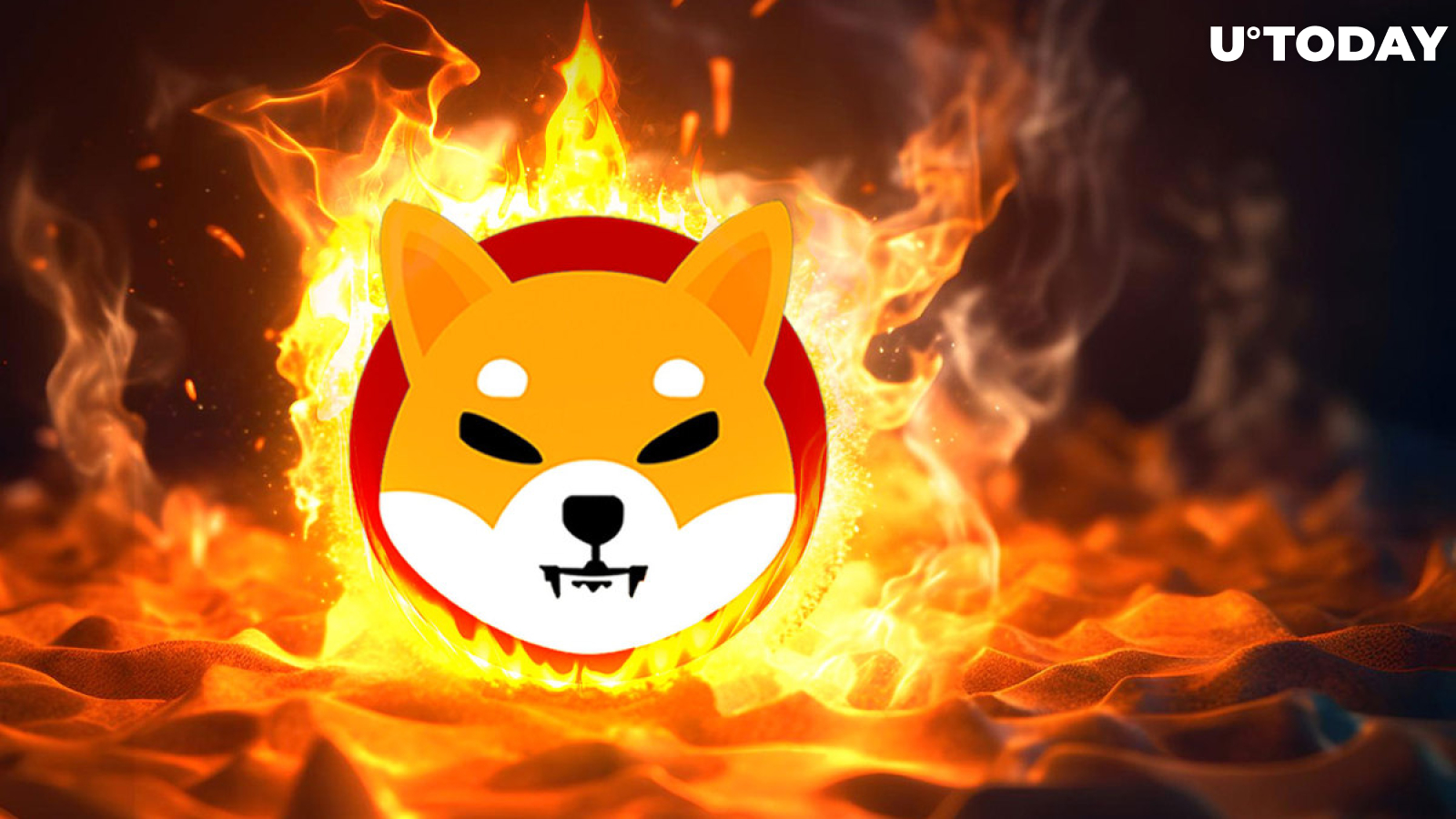 Cover image via www.freepik.com
According to the Shibburn website, Shiba Inu is seeing a 535% surge in its daily burn rate. In the last 24 hours, a total of 8,107,271 SHIB tokens were burned in eight transactions.
The day before saw a total of 1,275,013 SHIB tokens burned in six transactions, hence the skyrocketing increase in the SHIB burn rate.
Meanwhile, over a quarter-billion SHIB tokens have been burned in the last week. Shibburn reports that in the last seven days, a total of 259,383,545 SHIB tokens have been burned in 66 transactions.
The last day saw a drop in Shiba Inu transaction volume to 2.62 trillion SHIB, per IntoTheBlock data. The Transactions Volume indicator calculates the total volume of transactions recorded on-chain.
In the recent 24 hours, large transaction volumes accounted for 1.33 trillion SHIB. Large transaction volume, which exclusively counts transactions worth more than $100,000, is indicative of whale activity.
At the time of writing, SHIB was 1.7% up in the last 24 hours to $0.000008. Shiba Inu once again reached the psychological $0.000008 level after bulls advanced the price climb from the Nov. 3 lows of $0.00000763.
Shiba Inu is currently trading in between its daily moving averages (MA) of 50 and 200, and a break in either direction might spell the next move.
On the upside, Shiba Inu bulls would contend with the $0.00000825 level to continue the upward trend, with a target of $0.00001134 in sight.
In another warning to the Shiba Inu community, Shibarmy Scam Alerts state that more fake sites and NFT drops requesting users connect their crypto wallets and redeem cash are arising.
In this light, Shiba Inu holders are urged to verify the URLs and not connect their crypto wallets to sites until they have done their due diligence.
Source link