Tomiwabold Olajide
Polygon ecosystem saw considerable developments and activity in Q3, 2023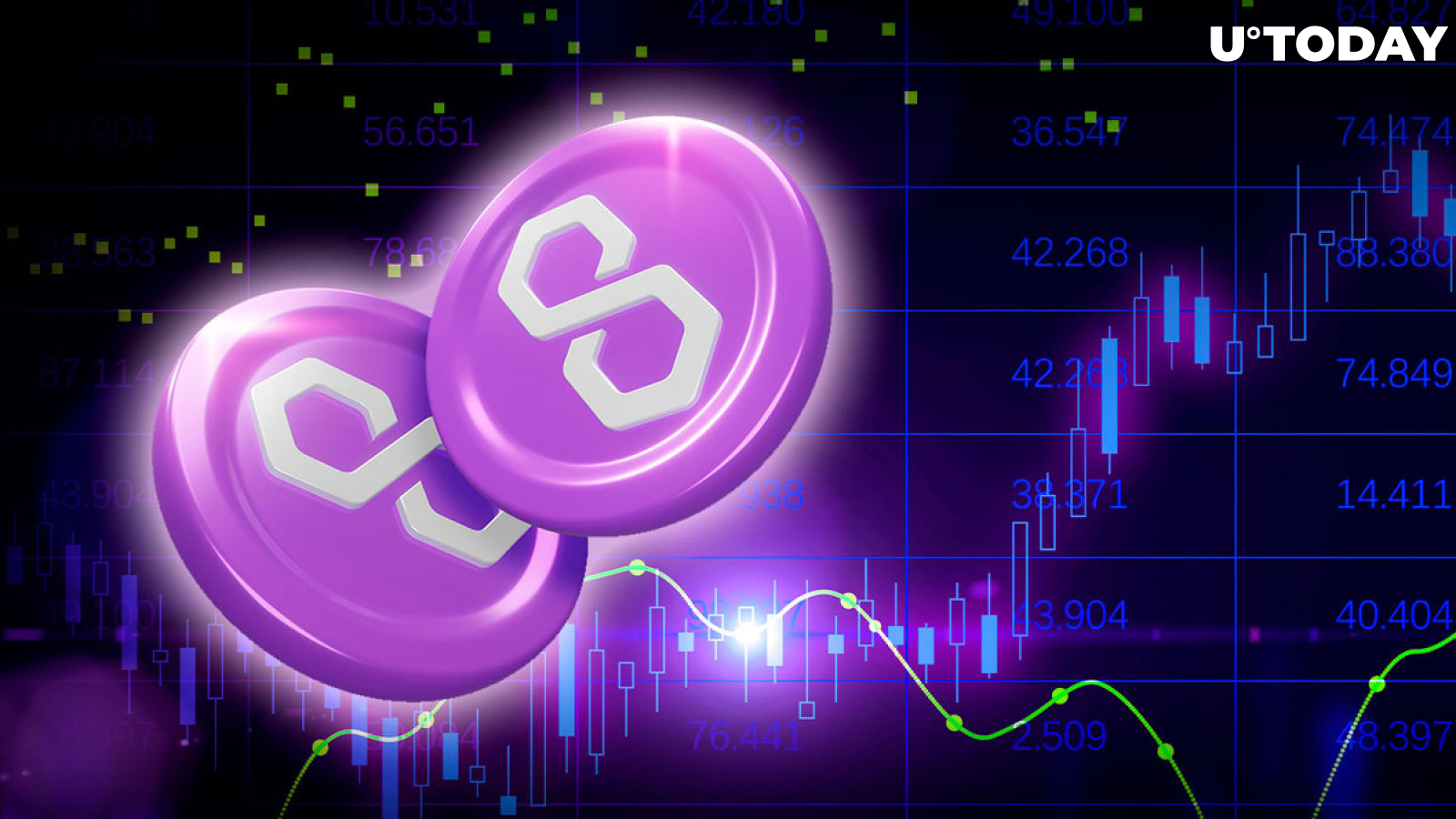 Cover image via U.Today
According to Messari's recent "State of Polygon Q3 2023" report, Ethereum scaling Polygon averaged 2.3 million daily successful transactions and 82,000 daily unsuccessful transactions in the previous quarter.
The average transaction fee, on the other hand, fell by 60% in Q3, from $0.05 to $0.02.
The gaming industry accounts for 51% of transactions on the Polygon PoS Network. It is followed by DeFi (34%), social (10%) and NFTs (5%).
In Q3, 2023, the DeFi sector led Polygon PoS in active addresses, accounting for 57% of the total. NFTs came in second with 10%, followed by social with 9%.
The Polygon network's daily active addresses increased by 1.4% in the quarter, reaching 364,000, with the DeFi sector being the biggest contributor. The Polygon zkEVM recorded 44,000 daily transactions on average, a 123% increase in Q3.
Total value locked (TVL) for Polygon PoS fell 16% quarterly, ending Q3 at $917 million. Polygon was rated fifth among blockchains based on TVL at the end of Q3. Polygon's TVL decrease is consistent with the larger market trend, which began to decline after topping in mid-2022.
Other advancements in Q3
The Polygon ecosystem saw considerable developments and activity in Q3, 2023. Polygon Labs presented the Chain Development Kit (CDK), a successor to Polygon Edge and Supernets that provides an open-source framework for the commencement of ZK L2s and the transition of current L1s to L2.
The POL token, an upgrade from the MATIC token, was also successfully enabled on the mainnet. Concurrently, the Polygon PoS chain remained active as the Polygon 2.0 rollout advanced.
NFT sales volume increased 131% quarterly, totaling $20 million. Q4 and the coming days will see the comprehensive introduction of Polygon 2.0, which will provide major network advancements.