Yuri Molchan
Close to one million Ethereum has been lost forever, and among this – 250,000 ETH bought from ETH ICO by this major investor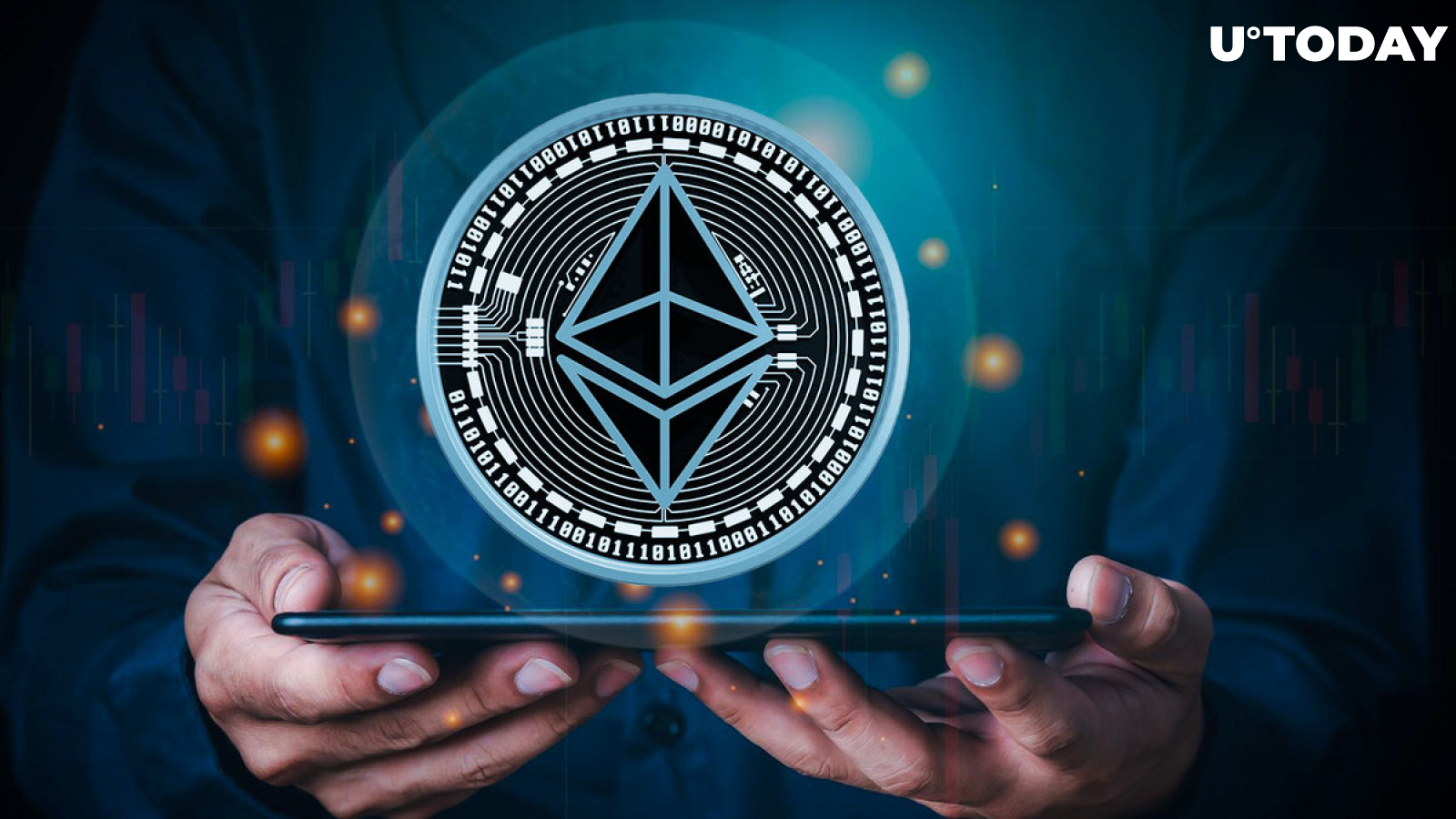 Cover image via www.freepik.com
Blockchain sleuth @lookonchain has reported that the mysterious holder of 250,000 ETH acquired during the Ethereum ICO in 2014 has been identified.
The sleuth cited Coinbase's director of product strategy & business operations Conor Grogan on this issue. The latter is famous on Twitter for tracking huge sums of cryptocurrencies that were once lost by their owners.
$437 million in ETH locked dead over lost wallet keys
Data shared by Grogan in a recent tweet shows that he had managed to identify the unknown whale who acquired approximately $77,500 worth of ETH. This crypto, Grogan comments, has been completely untouched and there has not been a single transfer made from it since 2014.
The owner turned out to be the founder of LHV Bank based in the Baltic Rain Lohmus. Apparently, he has lost his private keys and been unable to move his ETH or convert in into fiat.
By now, the ETH he holds is worth roughly $437 million – that is a 5333x growth.
Grogan mentioned that if anyone can help him recover these hundreds of millions, he is willing to pay a generous reward for that – "If you can help him recover them somehow, he's willing to split them with you."
Nearly 910,000 ETH lost forever in total
Summing up his recent estimations, Conor Grogan stated that the overall amount of Ethereum that has been lost for good with very low chances of recovery now constitutes 886,000 ETH – that is more than $1.63 billion in the fiat equivalent.
With a few extra addresses added the total amount of lost Ether rises to 909,800 ETH worth more than $1.73 billion – that is over 0.75% of the whole Ethereum supply circulating in the market.
Largest ETH outflow from CEX observed
As reported by on-chain data vendor IntoTheBlock earlier, over the past week, a massive outflow of Ethereum was detected from centralized crypto exchanges – the largest outflow since August.
In total, more than $210,000,000 worth of Ethereum was moved to self-custody by investors. A likely reason for this is that investors plan to hold their ETH long term, which is best to do in one's own wallets rather than holding digital currencies on crypto exchanges.
Between Sunday and Monday this week, the second largest crypto, Ethereum, staged a minor growth of 3.13%, reaching the $1,914 level. However, within the last 24 hours, ETH failed to hold there or show a further rise. Instead, the crypto went down by 2.33%, now exchanging hands at $1,869 on the Bitstamp exchange.
About the author

Yuri Molchan
Yuri is interested in technology and technical innovations. He has been writing about DLT and crypto since 2017. Believes that blockchain and cryptocurrencies have a potential to transform the world in the future in many of its aspects. He has written for multiple crypto media outlets.
His articles have been quoted by such crypto influencers as Tyler Winklevoss, John McAfee, CZ Binance, Max Keiser, etc.