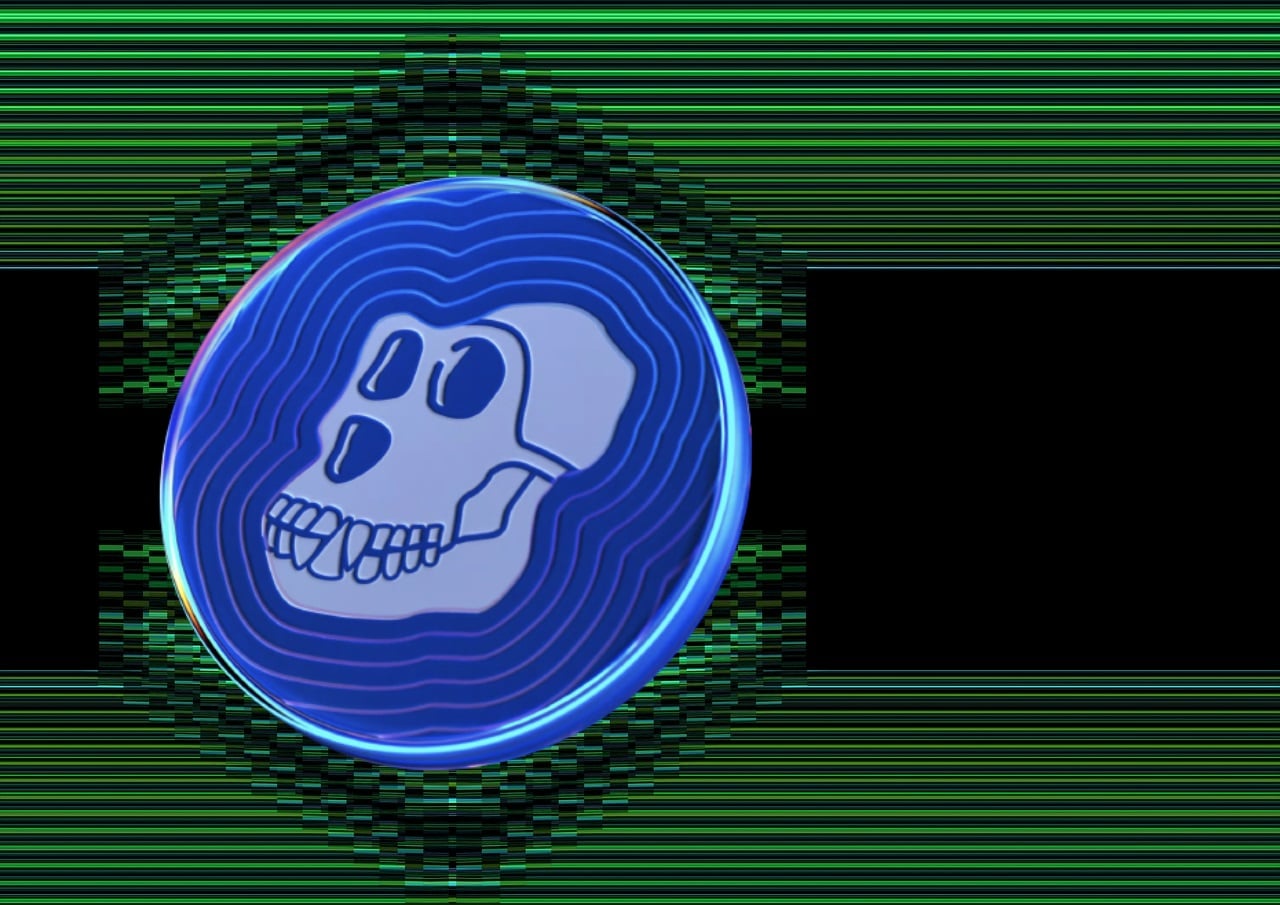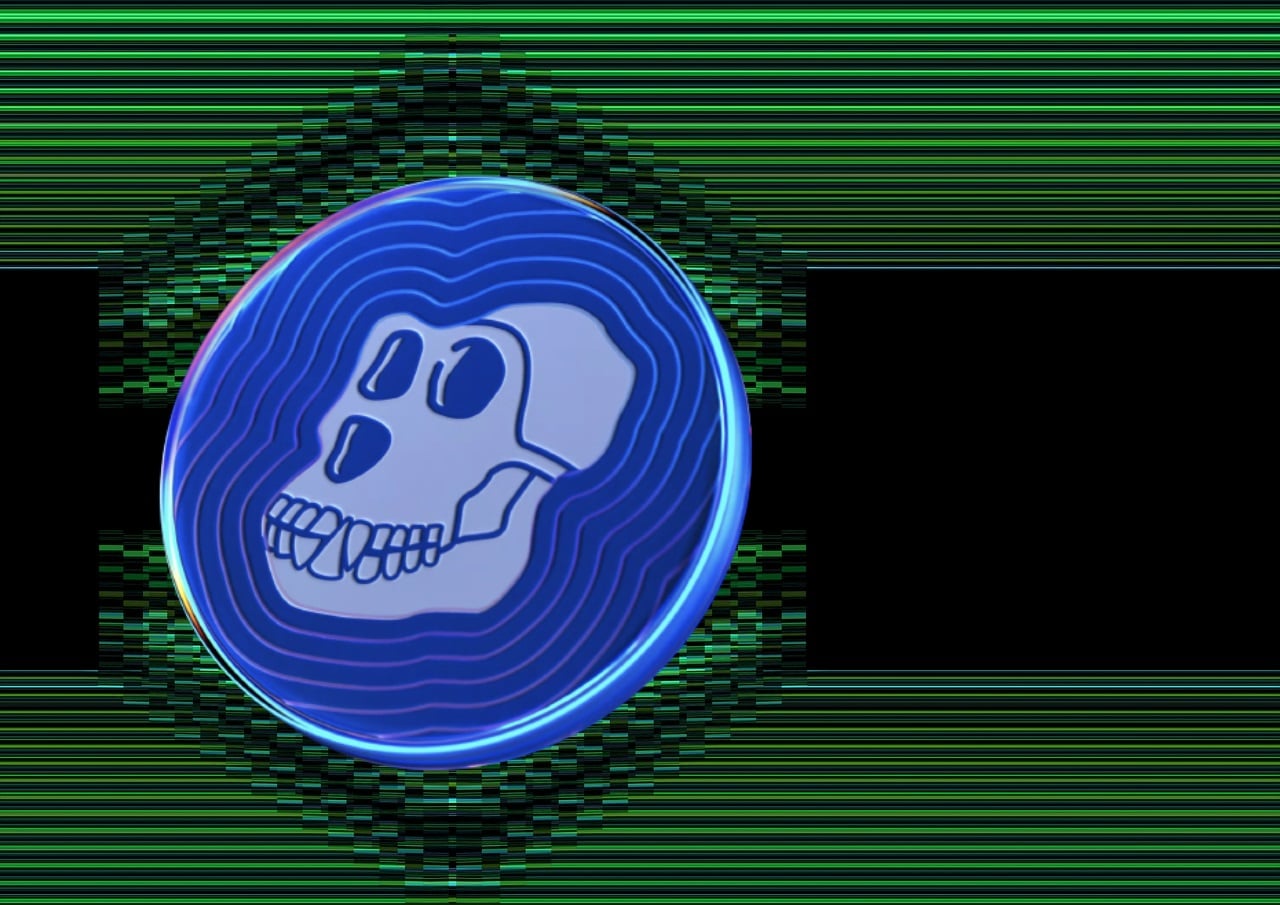 Apecoin (APE) has tumbled -10% in a breakdown move, leaving Apecoin bag-holders dejected with APE price action asking 'is ApeCoin Going to Zero?'.
This comes following a brief resurgence for the leading NFT governance token, as price took a fleeting +46% rally from rock-bottom levels over the past few weeks.
Downside price action appears to have been triggered by a sudden downtick in Bored Ape Yacht Club (BAYC) NFT floor price, as markets rejected a recovery move up to 32 ETH ($66,694).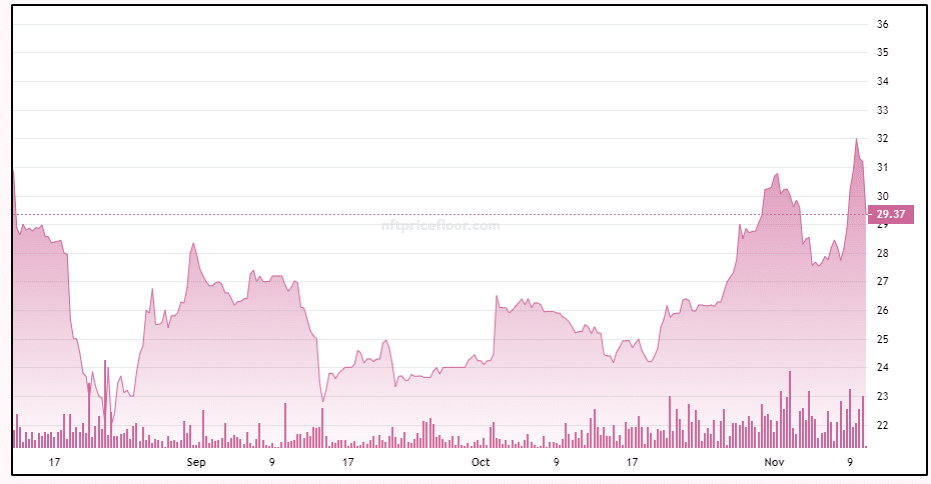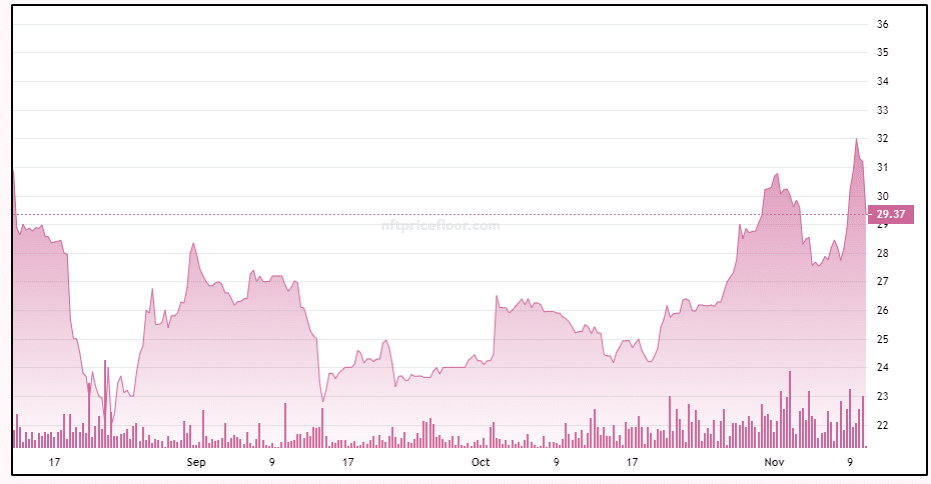 Now stood at a floor price of 29.37 ETH ($61,212), the dramatic -8.2% drop in BAYC floor price has spooked markets, leaving ApeCoin once again facing free fall.
Worse still, market sentiment took a further hit during the recent ApeFest NFT event in Hong Kong, which has been engulfed in bad-publicity after 22 conference attendees suffered temporary blindness as the result of over-powered UV lighting at the venue.
If you went blind at ApeFest at least you missed this pic.twitter.com/78ovkRwVue

— bunny🐰 (@DaBunnyOFFICIAL) November 6, 2023
The PR disaster has become the focus of trolling throughout the crypto community, with prominent influencers and traders mocking the event.
APE Price Analysis: Is ApeCoin Going to Zero Amid BAYC Floor Price Decline & ApeFest PR Blunder?

As APE price heads south, ApeCoin is currently trading at a market price of $1.39 (representing a 24-hour change of +0.29%).
This comes following rejection from upper trendline resistance at $1.53, the legacy of an aggressive descending trading channel since May 2022.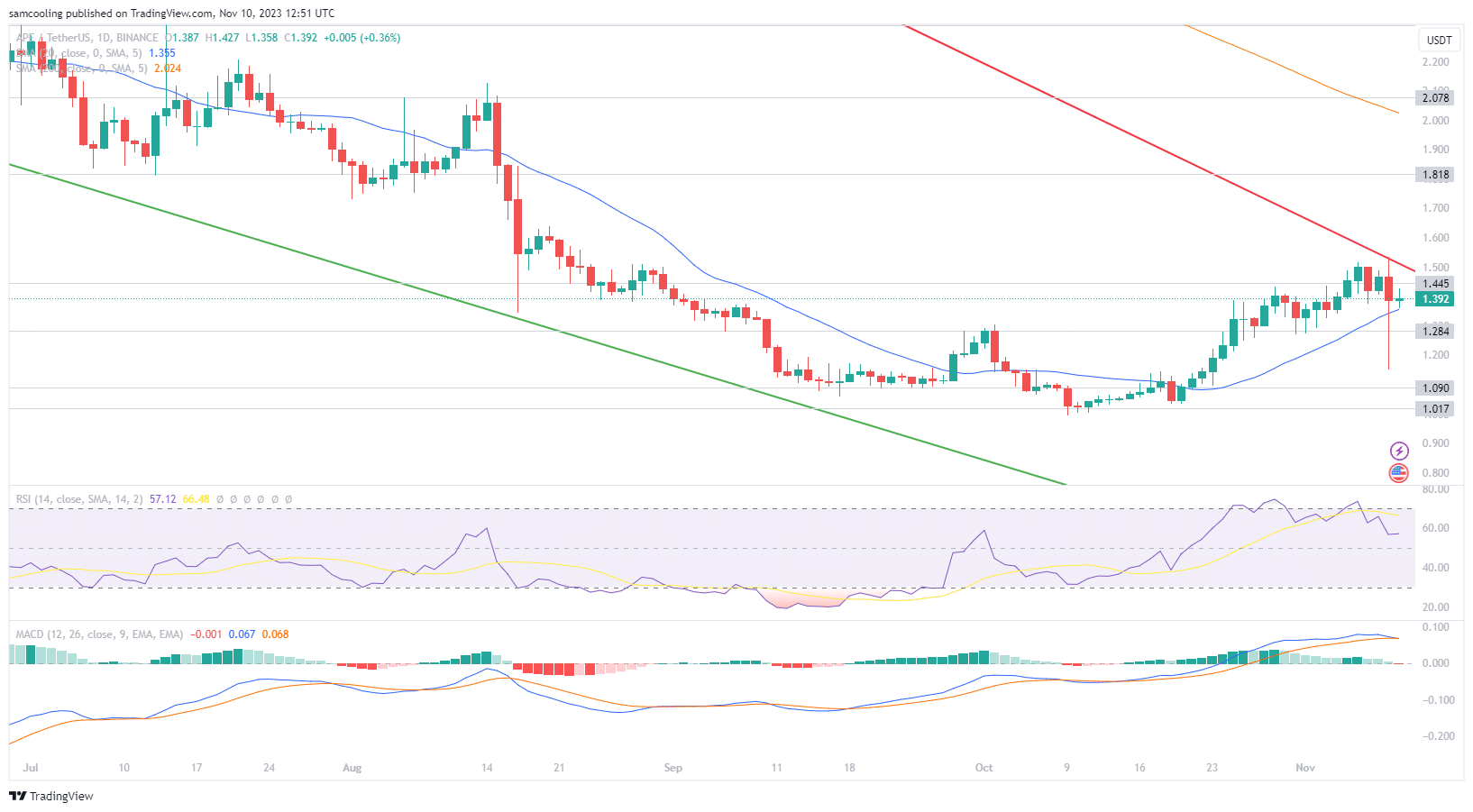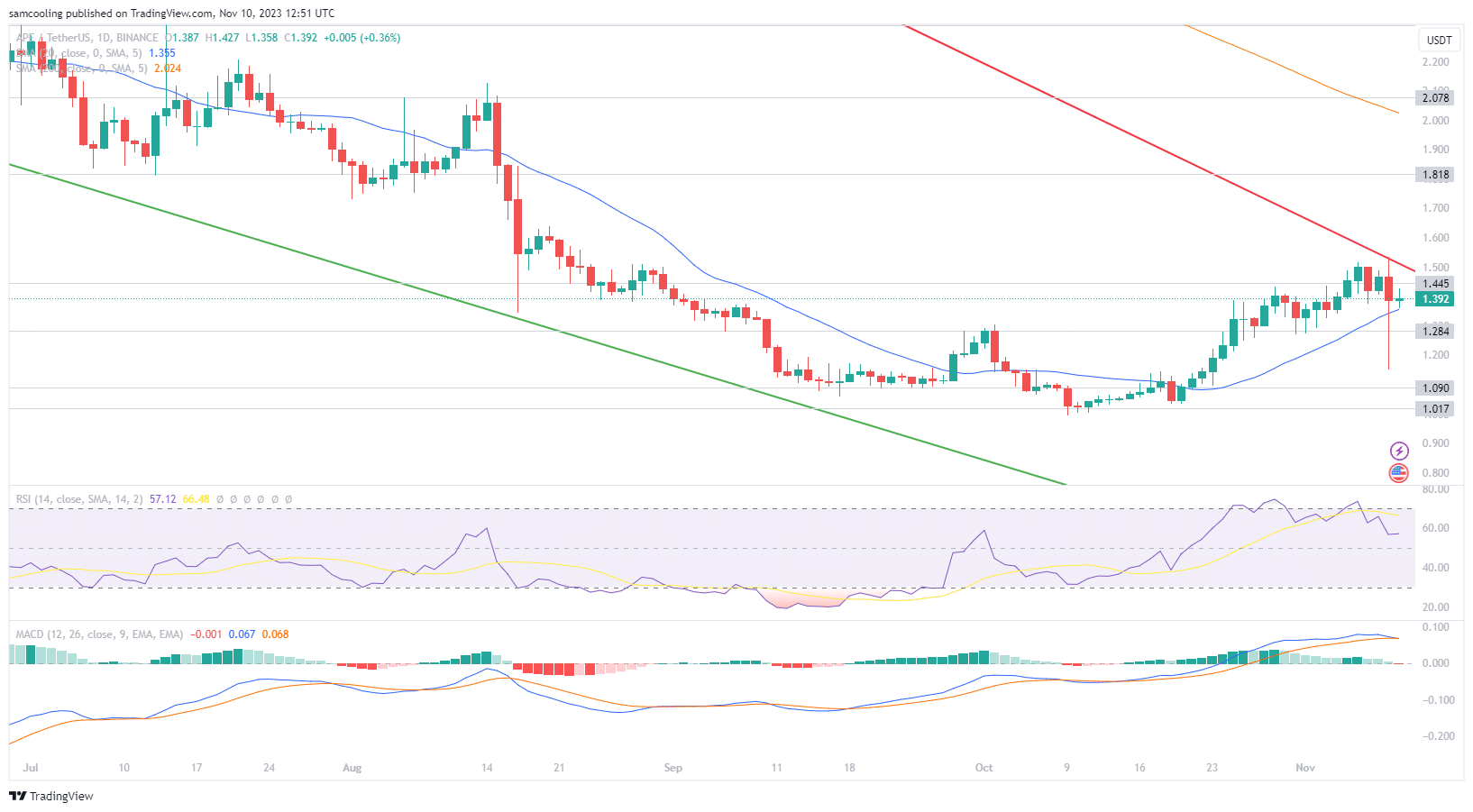 APE price is now fighting for support above the ascendant 20DMA around $1.355, as price attempts to stabilize and consolidate at a higher level.
Downside risk here could be considerable, as showcased by the substantial drop yesterday, with price touching down to $1.15 at max fear.
A reason to be cheerful emerges from ApeCoin's RSI, which has cooled down from a major overbought signal, now stood at 57.
This suggests consolidation here could set the stage for a second test of upper trendline resistance.
However, with the MACD flipping bearish, there is concern that further retracement could occur on the short-time frame.
Overall, ApeCoin is fighting for life here, a strong consolidation would set the stage for a breakout rally, yet, a drop here could spell disaster into 2024 – and as BAYC floor price drops amid a PR mess at ApeFest traders should exercise caution here.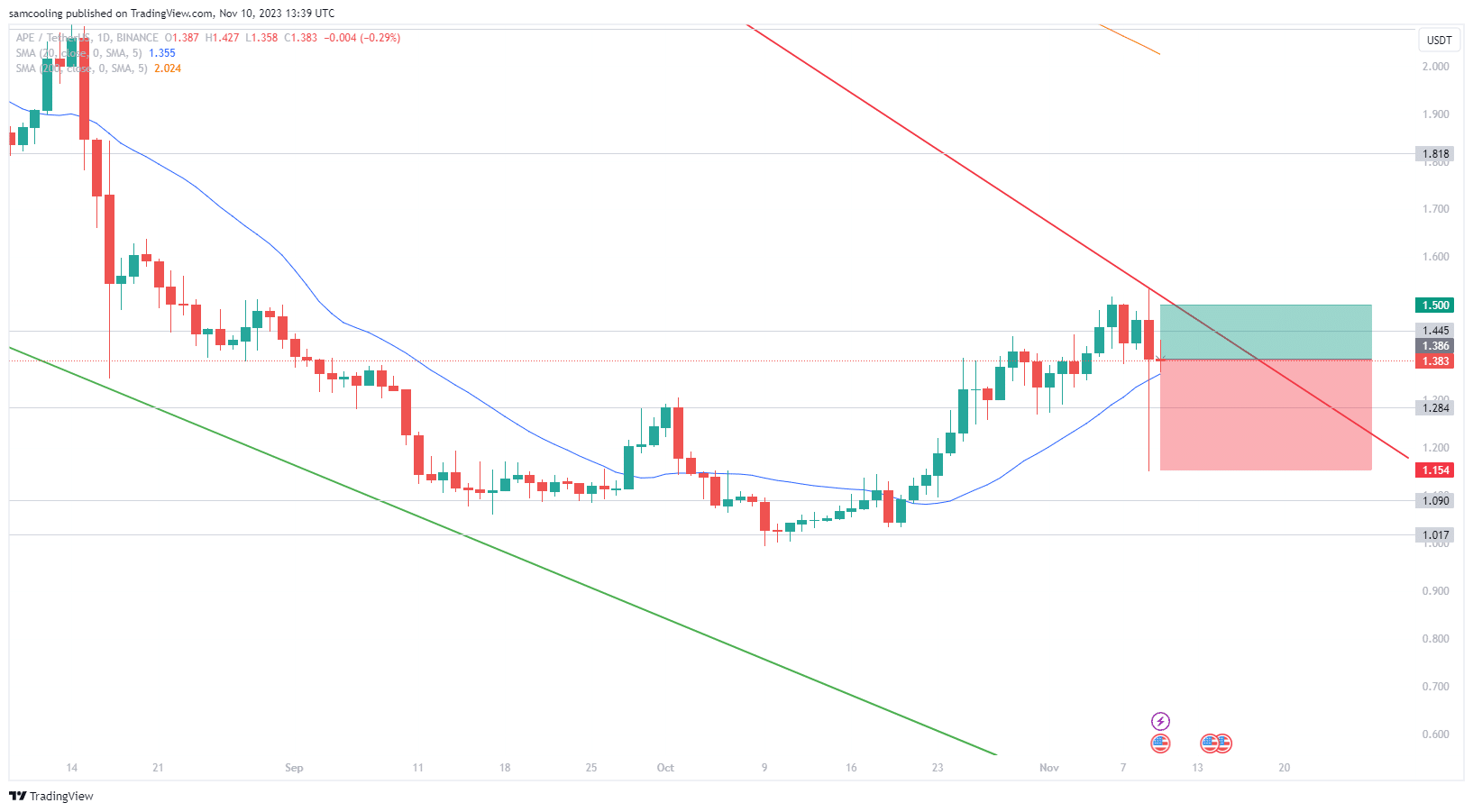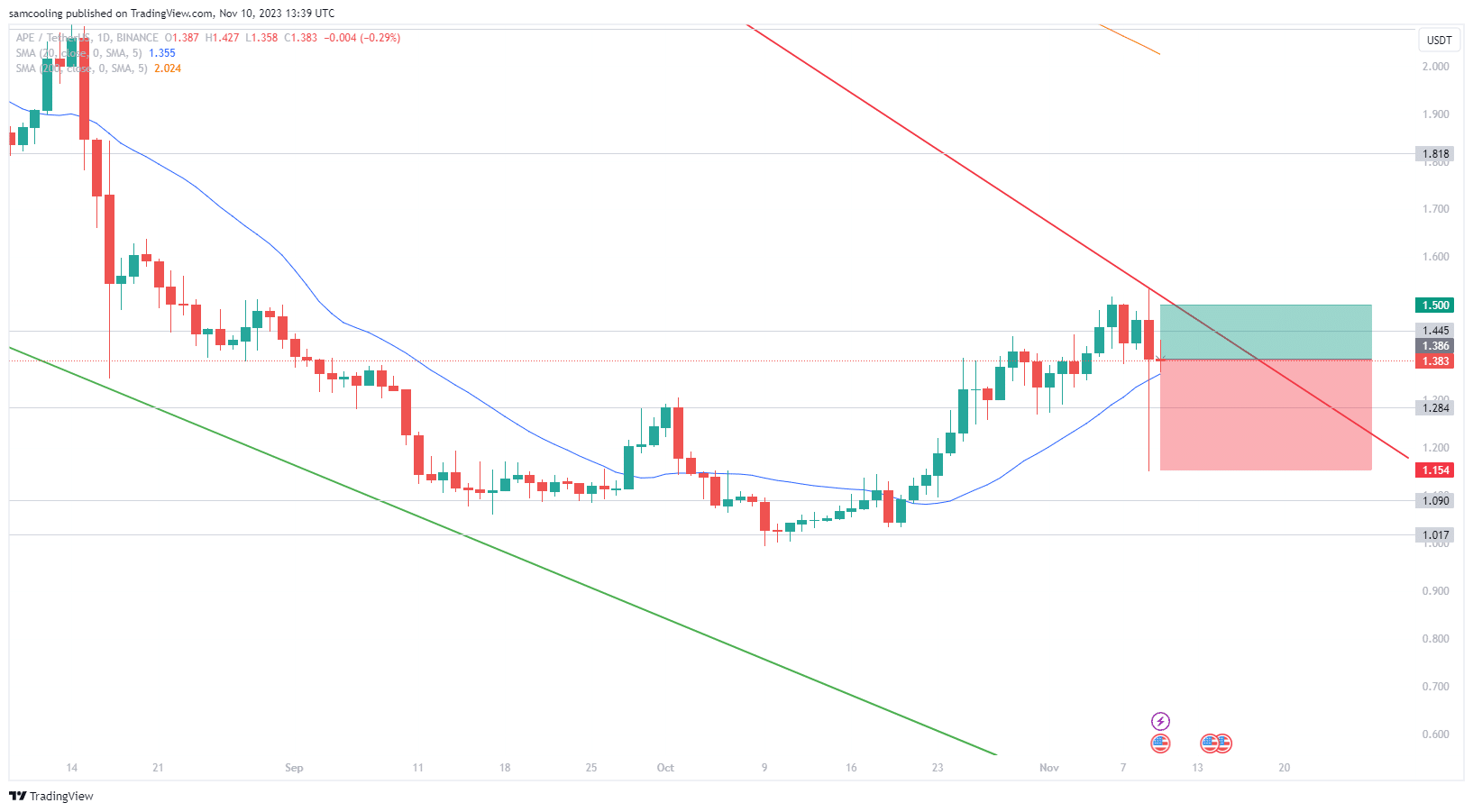 This leaves APE price with an upside target at the upper trendline around $1.5 (a possible +8.2%).
While downside risk for APE price here is significant with a potential support emerging at $1.154 (a potential -16.74%).
Therefore APE price is carrying a current risk: reward ratio of 0.49 – a bad entry characterised by significant downside risk – but certainly not going to zero anytime soon.
APE Price Rejection Alternative? Bitcoin Minetrix Presale Explodes Almost $3.75M Raised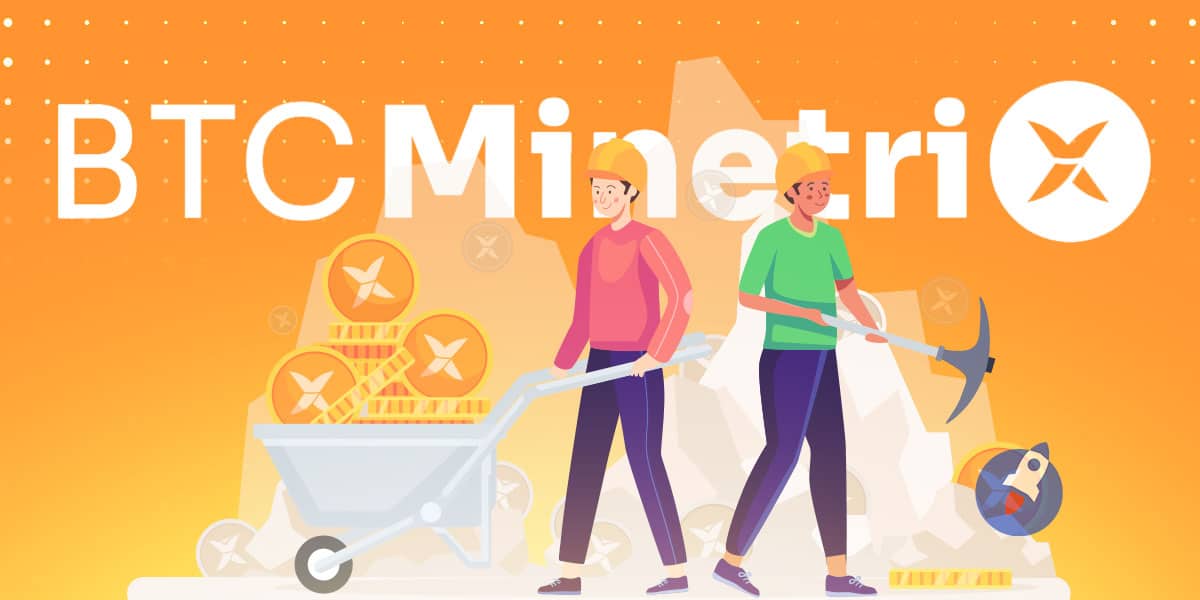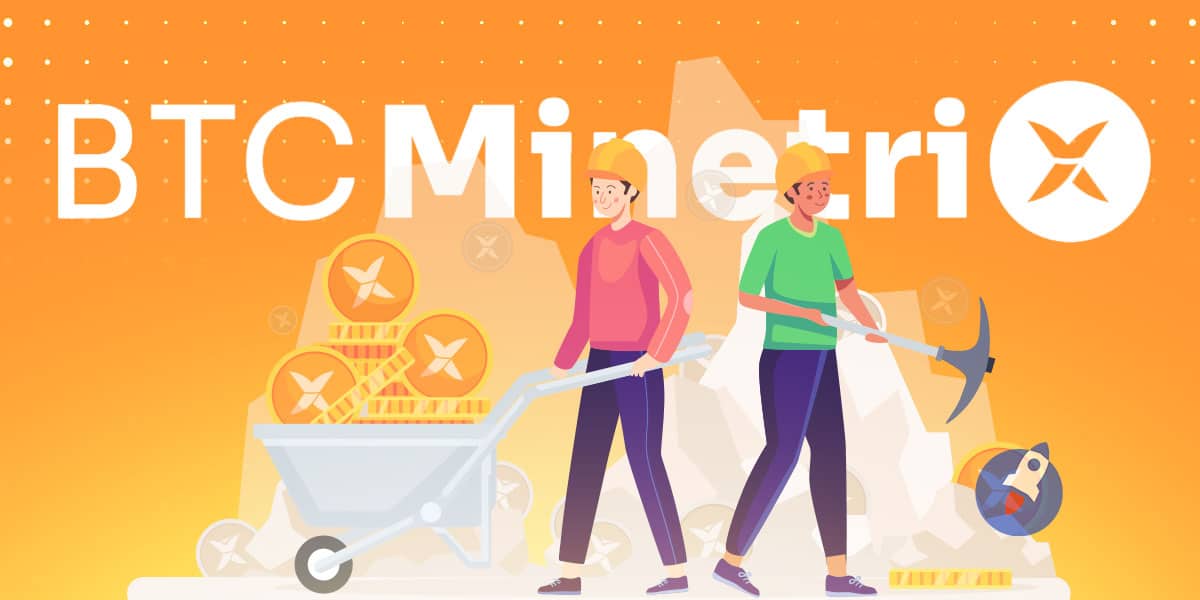 Dive into the innovative world of Bitcoin Minetrix and its pioneering stake-to-mine system – as the skyrocketing presale smashes +$3,746,919 raised.
Offering an enticing 1224% Staking APY, Bitcoin Minetrix provides a platform where users can buy, stake, and then watch as the rewards start accumulating.
The true essence of passive income in the crypto world has never been this accessible.
With the Bitcoin Minetrix approach, gone are the days of heavy initial capital and navigating complex mining contracts.
Bitcoin Minetrix Smashes $3.7M Raised as Traders Rally Against Bitcoin Mining Centralization

No longer the mainstay of basement ASICs, Bitcoin mining is now a multi-billion dollar industry, but with the success of Bitcoin mining centers comes the challenge of increased centralization.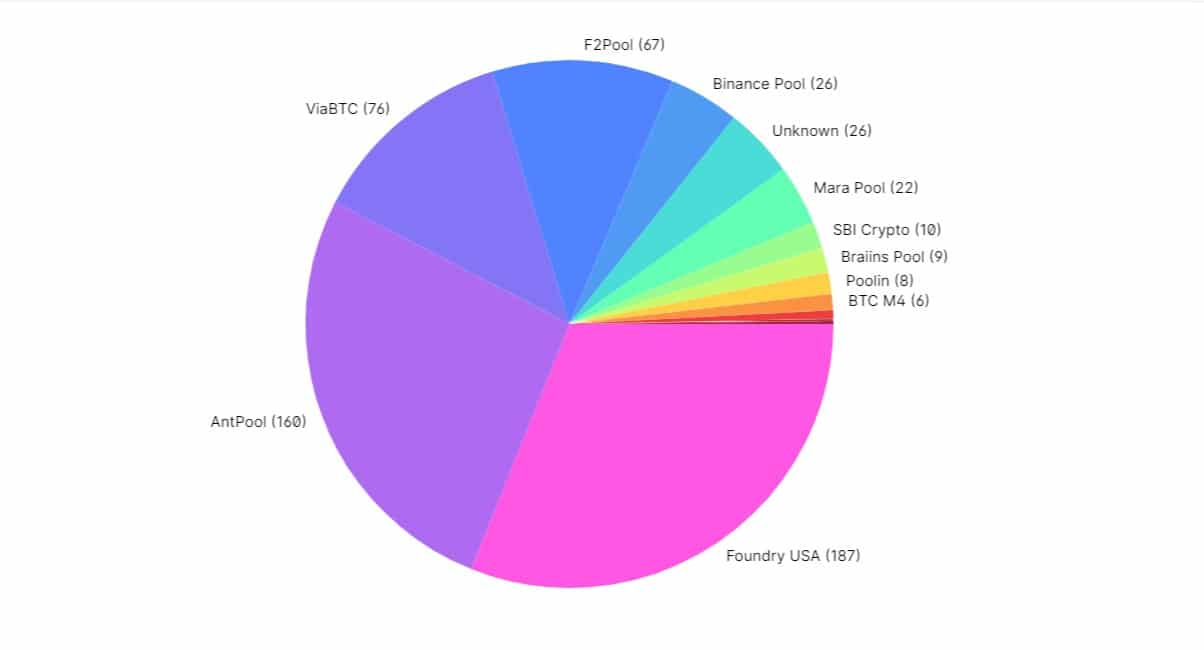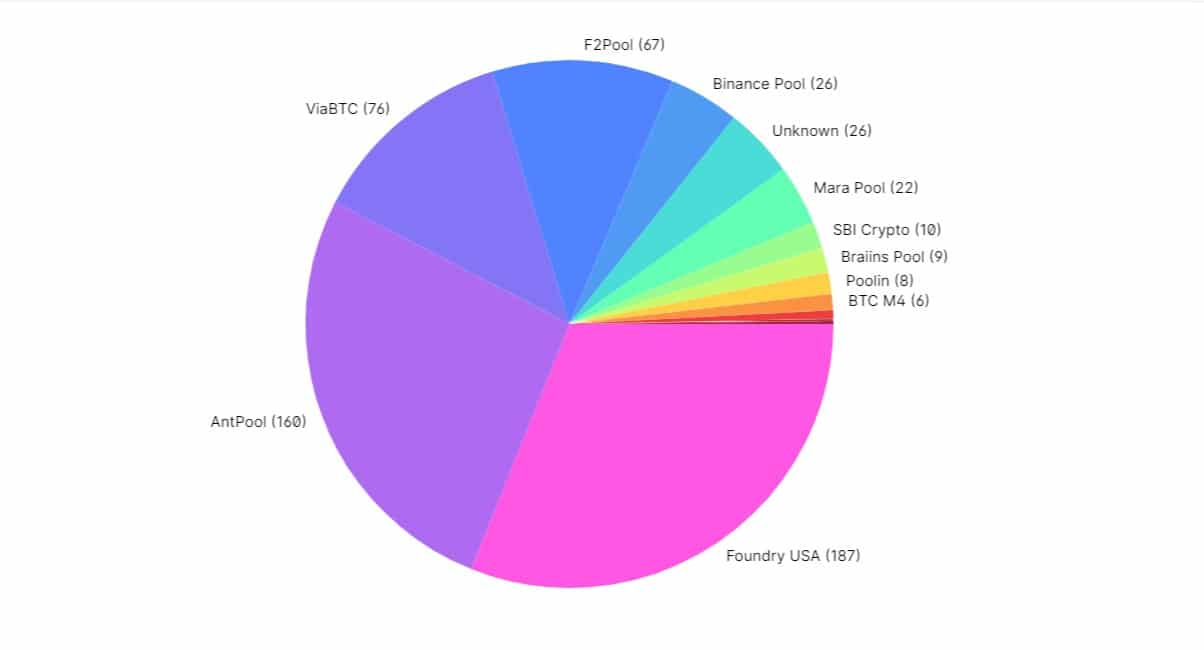 Indeed, with just two mining pools (Foundry USA and Antpool) representing 57.5% of the Bitcoin network hashrate, mining centralization is desperately in need of modern solutions to ensure long-term network security.
This is where the magic of Bitcoin Minetrix comes into play, with Bitcoin cloud mining offering the opportunity for everyday investors to claim their slice of the pie – while bolstering Bitcoin's network security.
All interested parties have to do is buy $BTCMTX tokens in presale and stake them to earn cloud mining credits, with Bitcoin Minetrix's automated system handling the heavy work.
In effect, this means no more expensive barriers to entry, such as costly hardware requirements or complicated technical understandings – simply buy, stake, and earn to unlock the benefits of Bitcoin mining rewards.
Key Highlights of the BTCMTX Advantage:
Distinctive Edge in the Market: In an industry filled with numerous cloud mining platforms, Bitcoin Minetrix carves a niche for itself. As the first-ever tokenized Bitcoin cloud mining initiative, it offers an automated system that's geared for cloud-based Bitcoin mining, setting a new standard for the industry.
Safety First with Ethereum Blockchain: Bitcoin Minetrix operates on the tried and trusted Ethereum blockchain. This ensures top-notch security and reliability, allowing users to sidestep the risks associated with external mining pools, and offering a safeguard against potential fraudulent cloud mining services.
Championing True Decentralization: At its core, Bitcoin Minetrix upholds the ethos of decentralization. In an age where centralization often introduces vulnerabilities, Bitcoin Minetrix breaks the mold, redistributing mining profits from big corporations to individual retail investors through its novel Stake-to-Mine system.
Tapping into the Bitcoin Halving Opportunity: Perfectly poised to make the most of the upcoming Bitcoin halving, Bitcoin Minetrix provides investors with a golden opportunity. The impending halving might seem daunting for miners due to reduced block rewards, but historically, such events have driven up Bitcoin's value. Bitcoin Minetrix provides a platform for investors to tap into this potential surge, sans the associated capital risks.
The BTCMTX Presale Opportunity: The ongoing BTCMTX presale has already garnered significant interest, with over $3.7m raised towards its $4.4M goal. At a competitive price of just $0.0115 per token, early investors have a unique chance to be at the forefront of this stake-to-mine evolution.
In sum, Bitcoin Minetrix is set to redefine the Bitcoin landscape. With its innovative methodologies, stringent security measures, and the vast potential of its stake-to-mine mechanism, it beckons as a lucrative opportunity for early-bird investors.
Secure your position in this transformative journey by joining the BTCMTX presale today.
Disclaimer: Crypto is a high-risk asset class. This article is provided for informational purposes and does not constitute investment advice. You could lose all of your capital.