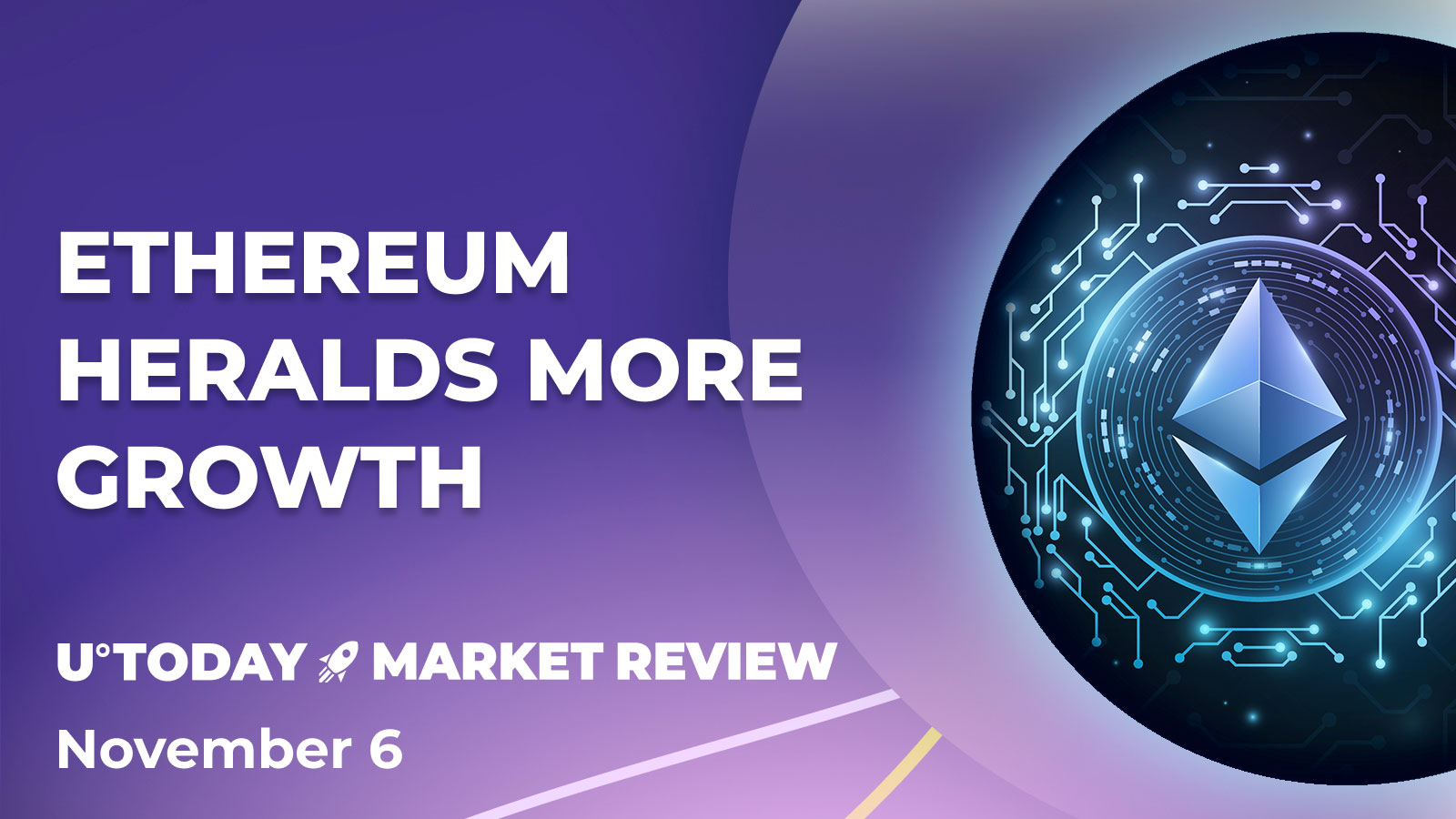 Cover image via www.freepik.com
Ethereum (ETH) showcases a breakthrough that could signify the beginning of a bullish reversal. A close examination of the ETH price chart reveals a decisive move above a crucial resistance level, potentially marking the onset of a wider market recovery.
Ethereum's price has recently surged past the resistance highlighted by the convergence of its 50-day and 100-day Exponential Moving Averages (EMAs), represented by blue and red lines, respectively. This technical event is significant; such crossovers are keenly watched by traders and typically interpreted as strong bullish signals, especially when accompanied by increased trading volume.
The positive sentiment around Ethereum is not an isolated phenomenon. Historically, ETH's market movements have had a consequential impact on the altcoin sector, with its rallies often igniting uptrends across various alternative cryptocurrencies. 
This correlation can be attributed to investor psychology, where confidence gained from Ethereum's gains spills over to other crypto assets, coupled with Ethereum's foundational role in supporting numerous projects and decentralized applications.
The potential for a bull market in the wider cryptocurrency space is underpinned by Ethereum's role as a market leader. As ETH breaks through key resistance levels, it could set a precedent for other digital assets to follow.
Shiba Inu needs more
Despite its cult-like following and fervent social media activity, Shiba Inu (SHIB) has yet to breach the elusive $0.000009 mark. A closer look at SHIB's price action and external market conditions reveals the triad of resistance the meme coin faces on its upward journey.
First, the inability of SHIB to break through the 200-day Exponential Moving Average (EMA) stands as a stark testament to the strength of this technical resistance level. The 200 EMA, represented by the black line on the daily chart, is a critical indicator that traders monitor to gauge long-term market sentiment. In SHIB's case, this line has acted as a formidable barrier, rebuffing the asset's attempts to establish higher ground. Each approach toward this moving average has been met with rejection, indicating bearish sentiment among investors and traders alike.
Adding to this technical hurdle is the robust performance of alternative digital assets. Investors, driven by a risk-reward calculus, are often lured away by cryptocurrencies that offer not only greater stability but also promise higher returns.
Lastly, the lack of significant movement by whales has resulted in a scarcity of market-moving events for the token. Whales have the power to sway market dynamics drastically by either injecting optimism through large purchases or triggering sell-offs. The absence of such activity creates a stagnant market environment where the price lingers in a narrow range.
Turning to the daily chart, the price of SHIB has recently made a bullish crossing over of the 50-day and 100-day EMAs, shown in blue and red, respectively. This crossing can typically be interpreted as a bullish signal. However, the price encounters resistance every time it tries to advance further, aligning with the 200 EMA. The recent trading volumes show sporadic spikes but lack consistent growth, echoing the hesitation on the market.
Cardano finally meets resistance
As Cardano (ADA) enthusiasts witness a dramatic ascent in the coin's value, the market speculates about where this momentum might finally meet resistance. Based on the current price chart, there appears to be a significant level that could halt Cardano's impressive rally.
The critical resistance level that stands out on the daily chart is at the intersection with the 200-day Exponential Moving Average (EMA), shown as the bold black line. This level has historically been a turning point for many assets, acting as a steadfast barrier to bullish runs. For ADA, this line suggests that while the coin's momentum is robust, there may be a forthcoming struggle to push through this line.
Recent movements have been notably bullish for Cardano. The price has surged upward in a steep incline, which is evidenced by the sharp angle of the green candlesticks against the backdrop of previous price action. This sort of price movement is emblematic of strong buying pressure and surging interest from investors. The volume bars, which have seen a substantial increase, support the intensity of the current run.
Source link