As investors position for a possible raging crypto bull market fired by the approval of spot Bitcoin ETFs (exchange-traded funds) and Bitcoin's halving, one corner of the market with huge untapped potential is crypto casino gambling tokens.
Whereas the global online gambling market is currently worth about $263 billion, crypto casinos come in at a meager $250 million, taking just fractionally less than a 0.1% share.
Looking at it another way, crypto's overall market cap is now worth about $1.45 trillion, whereas crypto gambling tokens have a market cap of just $859 million.
So the upside potential is off the scale and the sector's growth rate already proves it. Crypto casino gambling more than doubled in the first quarter of 2022 from a year earlier to about $6.3 billion.
About 36% of the bets were placed in crypto in the first three months of 2022, compared with 26% a year earlier.
#GambleFi encompasses decentralized gambling platforms and tokens that harness the power of #blockchain technology and smart contracts. 🎲

Is the fusion of gambling and #crypto a perfect match? Join us to uncover the details! 👇🤔https://t.co/cN7fpiYuoe

— CoinMarketCap (@CoinMarketCap) November 5, 2023
Crypto Casinos Mushroom
Crypto casinos also are mushrooming, with about 30,000 players using crypto at least once a week. At the end of 2021, there were slightly more than 300 crypto casinos with about 30% of them transacting exclusively in crypto.
Little wonder then that some analysts believe that crypto gambling tokens may be the next market segment to explode, perhaps giving the booming GameFi sector a run for its money.
While Rollbit Coin (RLB), with a market cap of $782 million, and FunToken (FUN), with a market cap of almost $54 million, are the two biggest players in the segment, there are smaller names that investors can also consider with potentially bigger upside potential.
Indeed, analysts at Inside Bitcoins consider the following three projects to have among the best investment prospects at the moment:
TG.Casino
TG.Casino (TGC) is a project that seeks to build an exclusive place for online anonymous crypto gambling.
It is fully licensed and offers 25% cash back on all losses when betting its TGC token.
The token itself is currently in presale, available for $0.15 per unit. The project has already raised $1.8 million, which is around 72% of its total goal of $2.5 million.
However, in two days, the token will see a price increase, so buying it before that happens would be beneficial.
Anyone purchasing it can get it in exchange for ETH or USDT.
Those who purchase the token now will be entitled to special rewards kept only for the presale buyers and will be able to start staking for instant passive income right away.
Wall Street Memes
Wall Street Memes (WSM) started as a project intended to honour a subreddit called WallStreetBets, which stood up against institutional investors in 2021.
At the time, institutions were shorting stocks belonging to several companies to profit, but in doing so, they also threatened to destroy those firms. Redditors used massive stock purchases to pump their price, thus saving the companies.
WSM was also one of the most popular presales of the summer of 2023. While the presale ended a while ago, the project is still viral, and it recently introduced Wall Street Memes Casino — the "ultimate destination to spend your well-earned gains," as its platform says.
It features custom games, sports betting, a live casino, and WSM token integration, with a 200% deposit bonus of up to $25,000, more than 5,000 games, and a WSM sportsbook that lets you bet on thousands of games, from football to e-sports.
Wall Street Memes has one of the biggest communities in the crypto industry, with some of the highest social engagement. With the creation of the casino, the project also has use cases that give it more excellent value and potential.
It is listed on platforms including Uniswap, OKX, Gate.io, HTX, MEXC, and LBank.
Mega Dice
Mega Dice (MDICE) is a project that features a casino with a 200% bonus up to 1 BTC and 50 free spins. The casino offers a unique selection of slots, live dealers, and original games, all accompanied by VIP rewards and exclusive bonuses.
The project also features a Mega Dice Sportsbook, where users can bet on nearly any sporting event worldwide, including a wide range of virtual sports.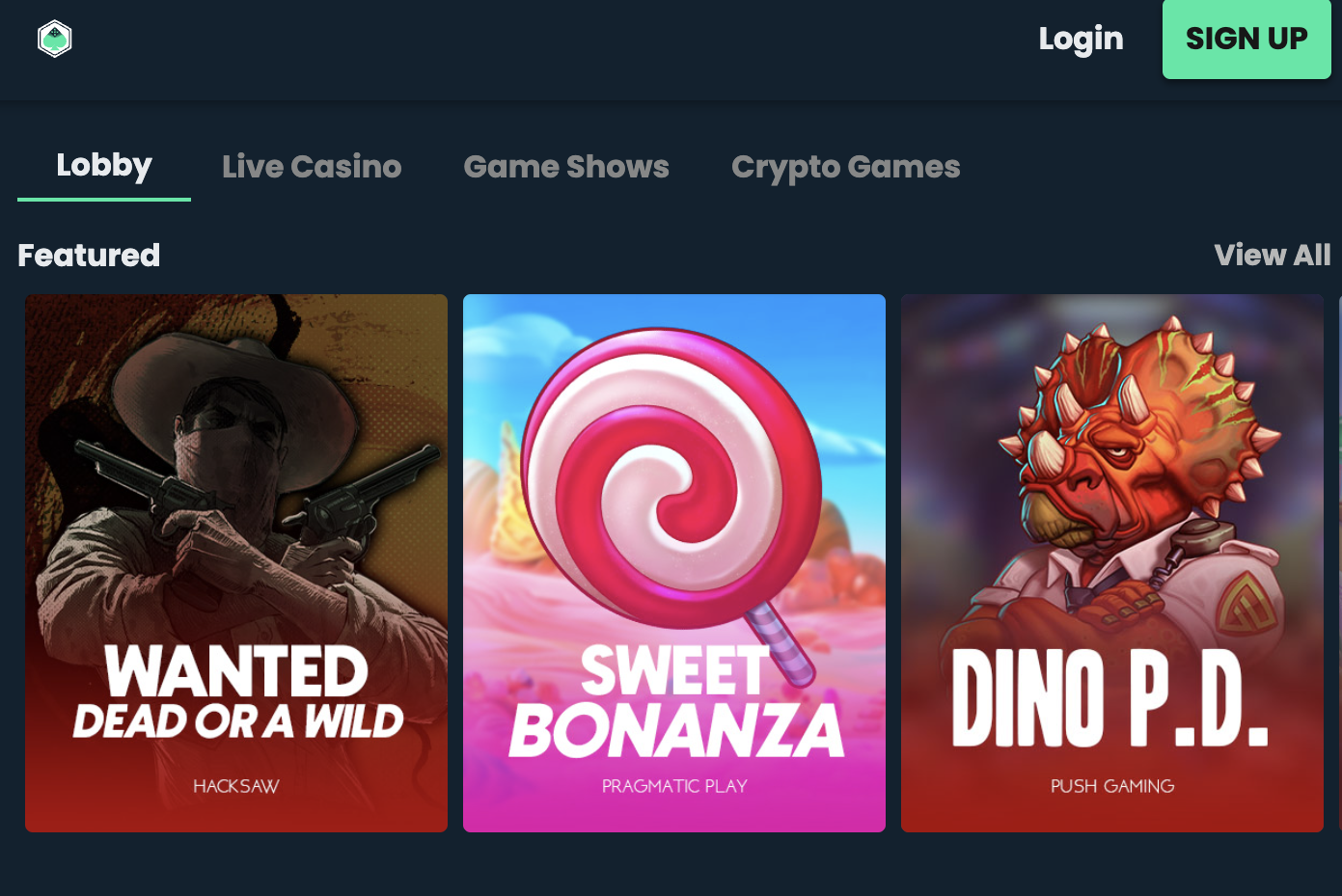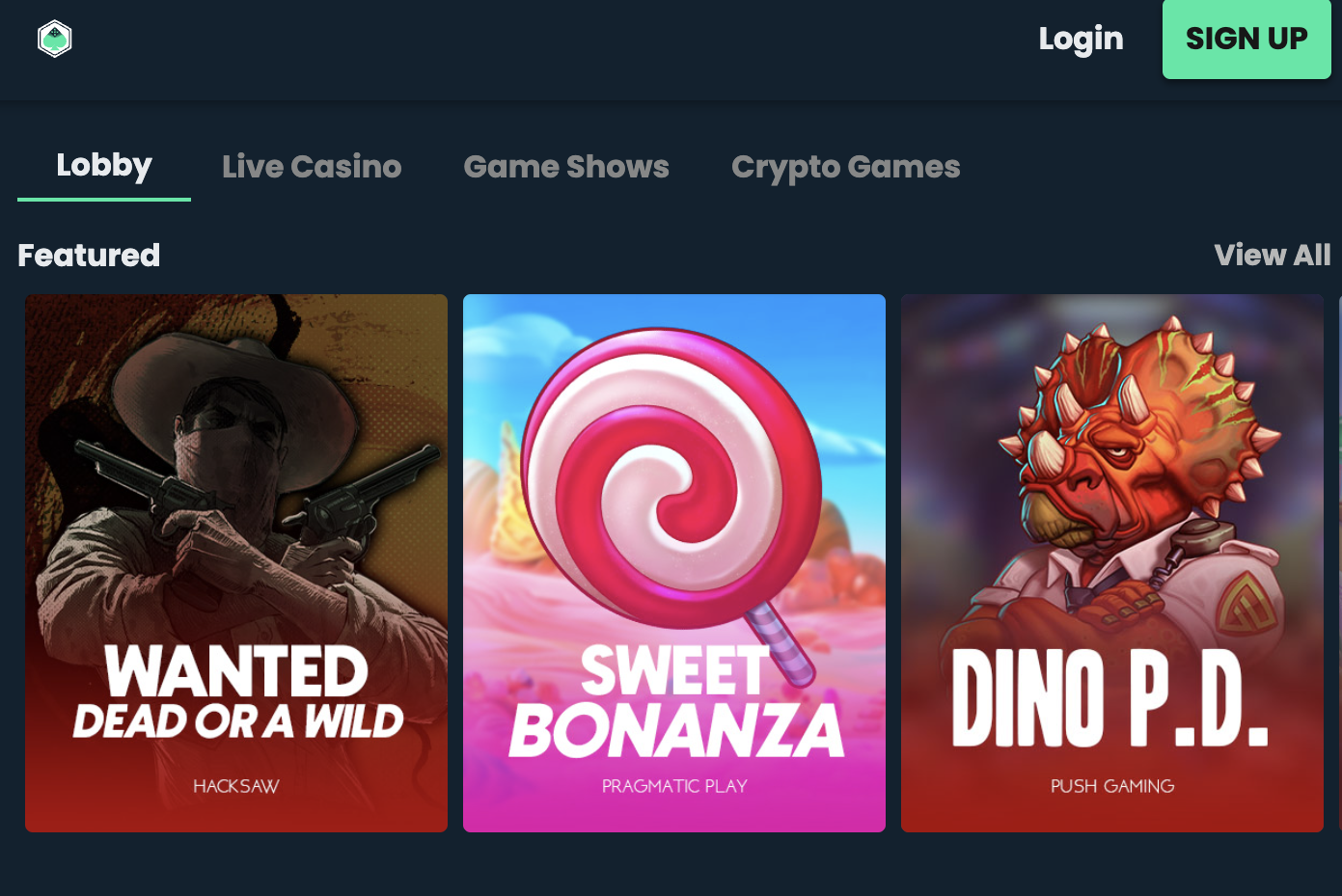 The project's token, MDICE, is the native cryptocurrency of the platform, and through it there are a number of exclusive benefits for users. It's another good option to position for the likely crypto casino bull run.
The token is available on Uniswap, the Ethereum network's largest decentralized exchange.
Related
New Crypto Mining Platform – Bitcoin Minetrix
Audited By Coinsult
Decentralized, Secure Cloud Mining
Earn Free Bitcoin Daily
Native Token On Presale Now – BTCMTX
Staking Rewards – Over 100% APY