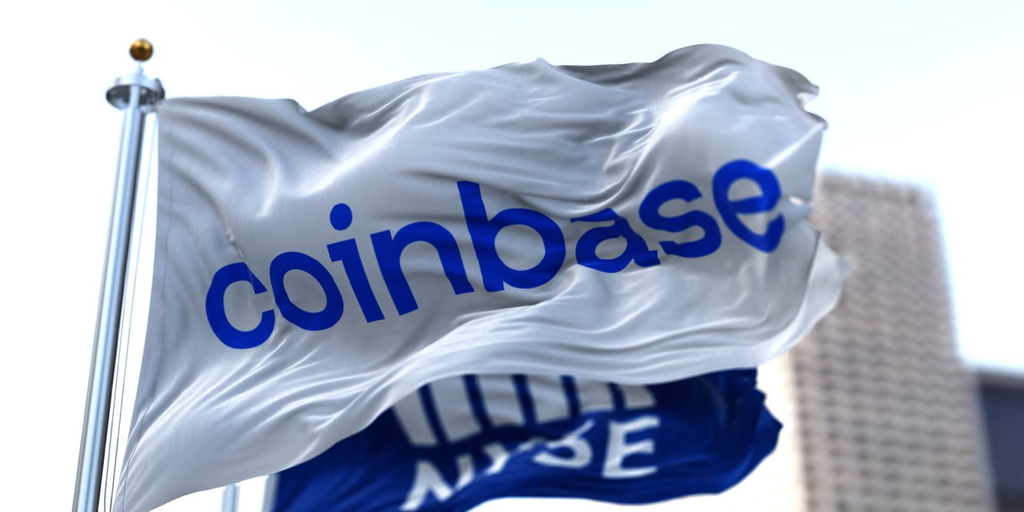 Cryptocurrency exchange Coinbase reported a third-quarter loss of $2.2 million on Thursday, and shares fell during after-hours trading as the firm posted better-than-expected financial results for the third time this year.
On a per-share basis, the exchange lost $0.01 on $674 million in revenue, while analysts expected a loss of $0.70 on $670 million in revenue for the quarter. Coinbase's shares, which trade on Nasdaq under the COIN ticker, were down 4% to $81 during after-hours trading.
During the same period a year ago, the San Francisco-based firm lost $545 million, amid a lull in cryptocurrency prices and shrinking revenue from transactions on its platform. But it appears customers could be warming up from Crypto Winter.
"If we look back to the early years of the internet, the companies that ignored the noise and built for the future of the internet now stand as tech giants," Coinbase CEO Brian Armstrong said during an earnings call today. "The on-chain companies of today will be the tech giants of tomorrow."
In a letter to shareholders, the crypto exchange highlighted $105 million in transaction revenue for October. Still, it urged investors to be cautious about "extrapolating these results."
In the third quarter, Coinbase reported transaction revenue of $289 million, a consecutive dip compared to $327 million in the three months through June. Dean Kim of William O'Neil + Co told Decrypt that rising digital asset prices dovetail with the crypto exchange's business model—charging a fee on trades.
"Bitcoin prices are booming now," he said ahead of Thursday's earnings report. "So, Coinbase is going to garner a lot more transactions, and they have an opportunity to exceed expectations going forward."
Coinbase's Vice President of Investor Relations Anil Gupta told Decrypt that low transaction revenue came alongside the lowest point of volatility that the crypto market has seen since 2017. On previous earnings calls, the company has said volatility drives activity on its platform, as opposed to just rising prices.
Analysts say anticipation for a spot Bitcoin ETF on Wall Street has been the primary driver of Bitcoin's recent rally toward $35,000. At the same time, asset managers, such as BlackRock, have tapped Coinbase as a custodian in several spot Bitcoin ETF applications.
"That may benefit Coinbase as well," Kim said, noting the firm would hold Bitcoin as collateral for some asset managers issuing products that track Bitcoin's price. "It's just increasing overall attention towards cryptocurrencies," he added.
In its letter to shareholders, Coinbase also said it's "encouraged by the early utility of Base," the company's Ethereum layer-2 network that launched this summer. Pointing to $500 million in assets on Base, Coinbase said it's optimistic the network will help the company grow.
"It's early, but we're seeing good traction," Gupta said about Base. "We think it's a great opportunity to develop a low-cost, faster platform with access to the Coinbase ecosystem."
In addition to revenue from transactions, the crypto exchange's business has leaned on revenue from subscriptions and services, which includes its staking products and interest on assets backing reserves of Circle's stablecoin USDC.
Subscriptions and services revenue overtook transactions as Coinbase's primary money maker last quarter. Revenue from subscriptions and services came in at $334 million, Coinbase reported Thursday, slightly from $335 million the quarter before.
"We've been talking about this for a couple of years—we're looking to diversify revenue across the company," Gupta said. "Whether it be stablecoin revenue coming from USDC, staking revenue coming from ETH, […] the list goes on."
In August, Coinbase acquired a stake in Circle, dissolving the Centre Consortium that was founded to issue crypto's second-largest stablecoins. Interest on dollar reserves backing USDC will be split between Coinbase and Circle equally, the exchange said.
Coinbase shares have surged nearly 150% since the start of this year, climbing from $33 in January to $84 when markets closed on Thursday. Over the past week, Coinbase's stock has increased nearly 10%, rising alongside parts of the crypto market.
So far, investors haven't been swayed by Coinbase's regulatory headwinds. The Securities and Exchange Commission sued Coinbase in June, and the firm submitted its final argument to have the lawsuit tossed out last week.
Edited by Stacy Elliott.
Editor's note: This article was updated after publication to include comments from Coinbase CEO Brian Armstrong.
Stay on top of crypto news, get daily updates in your inbox.
Source link