Yuri Molchan
Anonymous, but full of trading enthusiasm crypto whale has purchased 996 billion PEPE coins after unsuccessful ARB trades where he lost more than million USD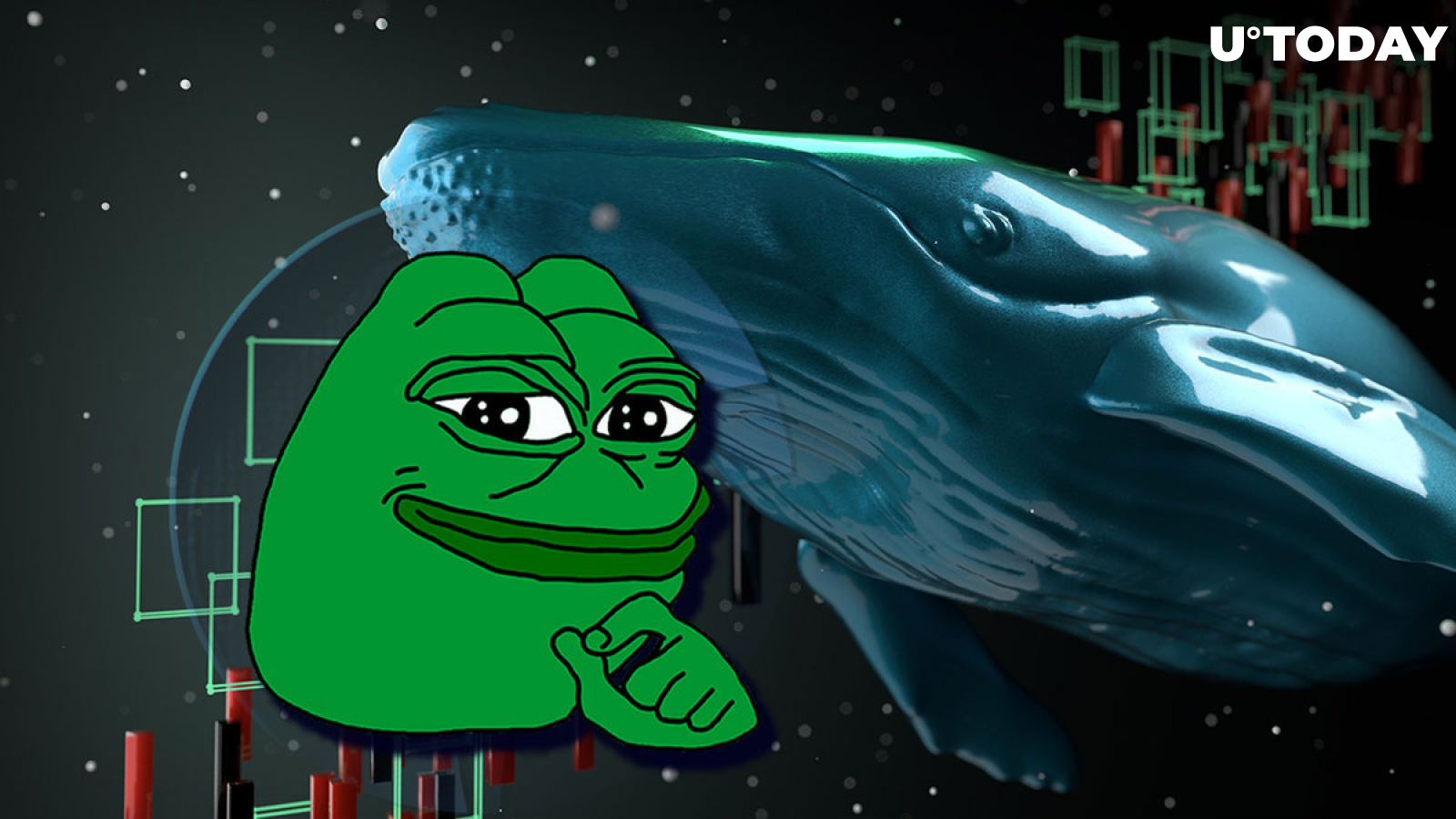 Cover image via stock.adobe.com
Blockchain sleuth that tracks on-chain data of "smart money" wallets @lookonchain has reported that an unknown wallet spent $1.11 million on acquiring almost 1 billion PEPE meme coins over the past two days.
Prior to that, he has had several trades with ARB and positive ones with MKR.
Buying billion PEPE after losing million USD on ARB
The X post from @lookonchain shows that the aforementioned whale spent 617 ETH to buy 996 billion PEPE. However, this year, he has lost 456 ETH (worth $1.3 million) trading ARB and earned a profit of 269 ETH (approximately $423,000) trading MKR.
Lookonchain has also shared details of the whale's ARB and MKR trades. He paid 2,039 ETH (worth nearly $4 million) to acquire 3.26 million ARB at a price of $1.5. After that, the whale trader sold this ARB for 1,583 ETH (equal to $2.45 million) at $0.75, thus facing a loss of 456 ETH — that is $1.3 million.
As for his MKR trading, this wallet owner bought 1,184 MKR, paying 1,348 ETH (worth $2.19 million) at a price of $1,164. A sale of MKR followed as he disposed of it for 1,617 ETH (evaluated at $2.61 million) and earned 269 ETH — that is $423,000.
At the time of this writing, PEPE meme coin is changing hands at $0.000001085, according to data shared by CoinMarketCap, after a 6.46% rise in the last 24 hours.
About the author

Yuri Molchan
Yuri is interested in technology and technical innovations. He has been writing about DLT and crypto since 2017. Believes that blockchain and cryptocurrencies have a potential to transform the world in the future in many of its aspects. He has written for multiple crypto media outlets.
His articles have been quoted by such crypto influencers as Tyler Winklevoss, John McAfee, CZ Binance, Max Keiser, etc.
Source link