This week in crypto: bitcoin blasted back above $35,000 as bulls regained control, the solana price rallied more than 50% in a week, and the Celestia project surpassed a $370m market cap following a highly anticipated launch. MicroStrategy acquired an additional 155 BTC at the cost of $5.3 million, and think-tank Mox Capital committed $410 million to "further explore digital assets". Also, Bitcoin halving in 2024 is approaching – here's everything you need to know.
Then, Deutsche Telekom became a validator of privacy-focused Aleph Zero, Visa successfully concluded the CBDC pilot program in Hong Kong with HSBC and Hang Seng Bank, St.Galler Kantonalbank partnered with SEBA Bank to offer custody and trading services for bitcoin and ethereum, Hashkey Group said it would issue a stablecoin in partnership with Yuanbi Technology and Zhongan Bank, and Thailand's second-largest bank Kasikorn Bank acquired a 97% stake in the parent company of Satang crypto exchange.
As that was happening, three games backed by Disney, Alibaba, Google, and Square Enix committed to building on Immutable zkEVM, Bugatti and Adidas partnered to auction a limited-edition football shoe that will come with a digital twin, MetaMask and Blockaid partnered to introduce a new feature aimed at bolstering user security, and another team member said goodbye to Stars Arena, and the Coinbase-backed advocacy group Stand With Crypto raised $2 million in a couple of months.
In the exchange realm, Coinbase rolled out bitcoin and ethereum futures for US investors, Binance planned to end its partnership with Advcash and end the ruble-based transactions, Bitfinex landed on the UK financial watchdog's warning list for unauthorized promotion of financial services, a court judge approved Bittrex Chapter 11 plan to cease its operations, and Busan started seeking operators for the upcoming Busan Digital Asset Exchange.
In the trial of a crypto century (which is, like, 2 regular years), the Assistant US Attorney claimed the FTX founder built a crypto exchange based on fraud, SBF admitted that Alameda had "special privileges" on FTX,  he concluded testimony with the defense resting the case, and the prosecution and the defense faced-off during the closing arguments. Meanwhile, Terraform Labs and Do Kwon filed a motion to dismiss allegations of multi-billion-dollar securities fraud, and Daniel Shin denied involvement in the collapse of Terra pointing the finger at Do Kwon.
Then, the UK government unveiled a comprehensive cryptoasset regulatory framework, the UK's National Crime Agency sought to set up a specialized team to combat cryptocurrency scams and fraud, South Korea's new crypto crime investigation unit was already 'overloaded', Russian politicians wanted to ban private citizens from mining crypto, and a VanEck strategy advisor argued that  El Salvador was poised to become a financial center of the Americas.
While PayPal received the UK FCA approval to offer crypto services to UK nationals, the US SEC issued a subpoena to PayPal over its newly launched stablecoin PYUSD. The SEC also charged SafeMoon executives for 'massive fraudulent scheme' and unregistered offering of crypto securities.
Meanwhile, Russia's intelligence service FSB charged a man with 'high treason' for 'donating crypto to Ukraine', a court in China handed down sentences to 21 individuals in a $300 million USDT money laundering case, Taiwan's police busted a major crypto money laundering operation involving $320 million worth of USDT, and Indian police arrested one of the main accused as part of the investigation into the alleged $240 million crypto scam.
Let's laugh.
__________
GM, all. We were all bulls this Halloween.
mood pic.twitter.com/m407ttZrzc

— RookieXBT 🧲 (@RookieXBT) October 31, 2023
__
Meanwhile, hodlers acknowledge the development with a nod.
bitcoin goes from 34,000 to 33,000

investors: pic.twitter.com/Y9YlKK7RXa

— Teddy (@TeddyCleps) October 27, 2023
__
Spend a lot to earn more…of nothing.
this is what trading meme coins looks likepic.twitter.com/MpdgZ0HH8Q

— LilMoonLambo (@LilMoonLambo) November 2, 2023
__
It's never too late. This, too, will once be early.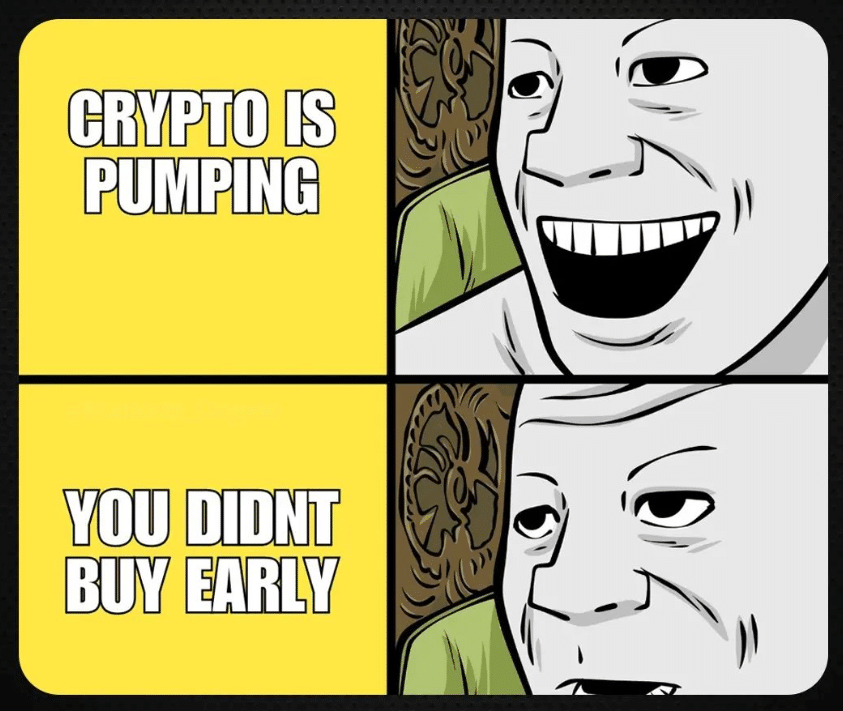 __
So back!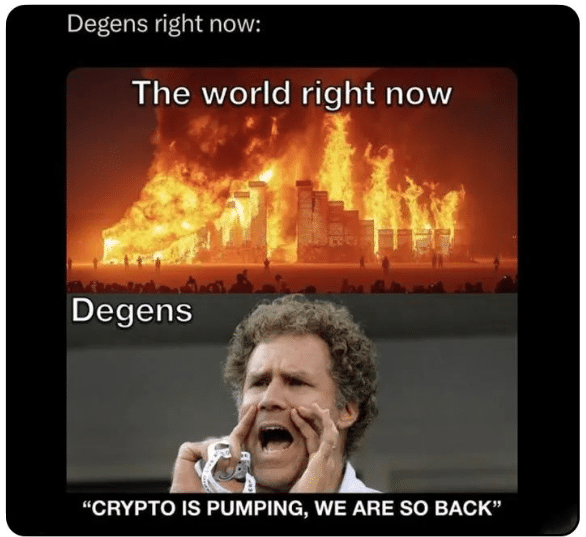 __
There is one step, really. Not complicated.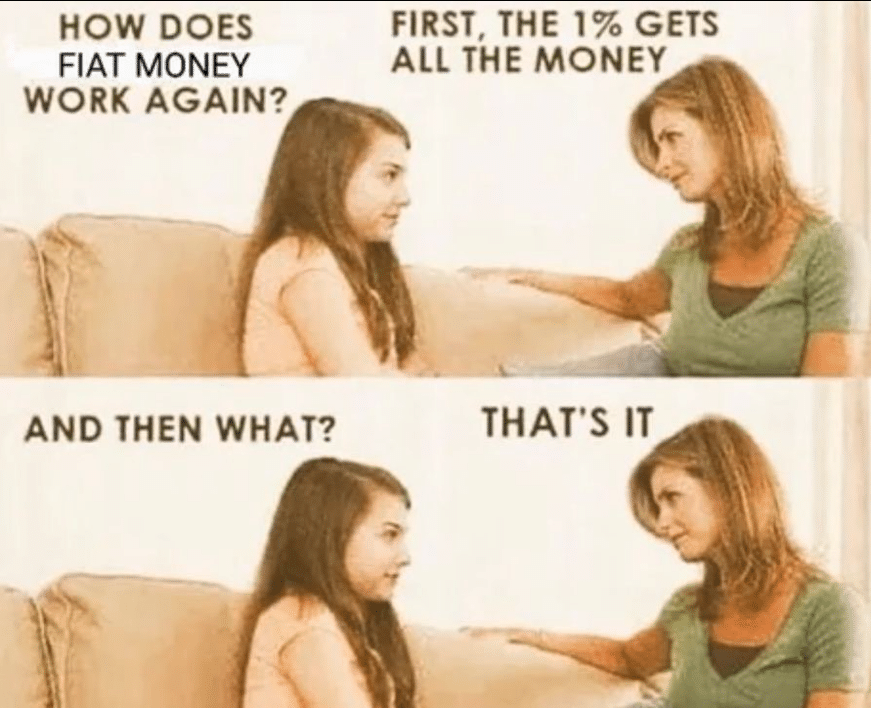 __
And you, and you, and you, not you, and you, and you….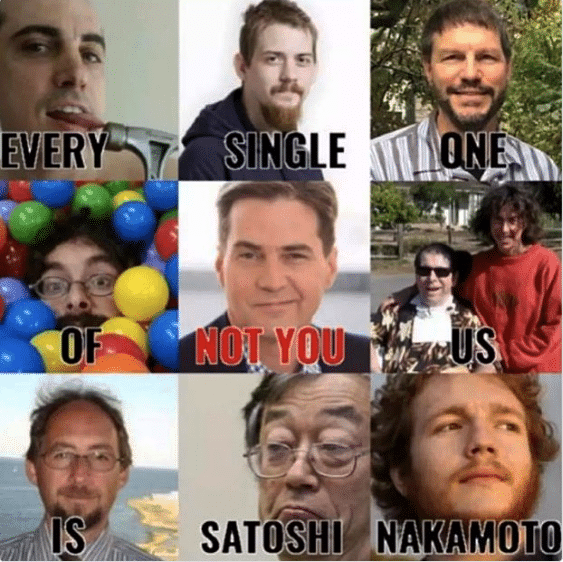 __
That's a negative.
— Devchart 👨🏻‍💻 (@devchart) October 21, 2023
__
Some things you don't ask.
"Dad what was it like farming food coins during DEFI Summer?"

— moon (@MoonOverlord) October 31, 2023
__
Just one more.
"Dad what was trading on Bitmex like?" pic.twitter.com/lHz1JRQ5ja

— Mayne (@Tradermayne) October 26, 2023
__
He gave his best. But his best is never enough.
Gensler watching crypto pump even despite repeatedly delaying the ETF and calling crypto a scam at every opportunity pic.twitter.com/FKJXItFZWM

— Cred (@CryptoCred) October 26, 2023
__
Such a happy politician.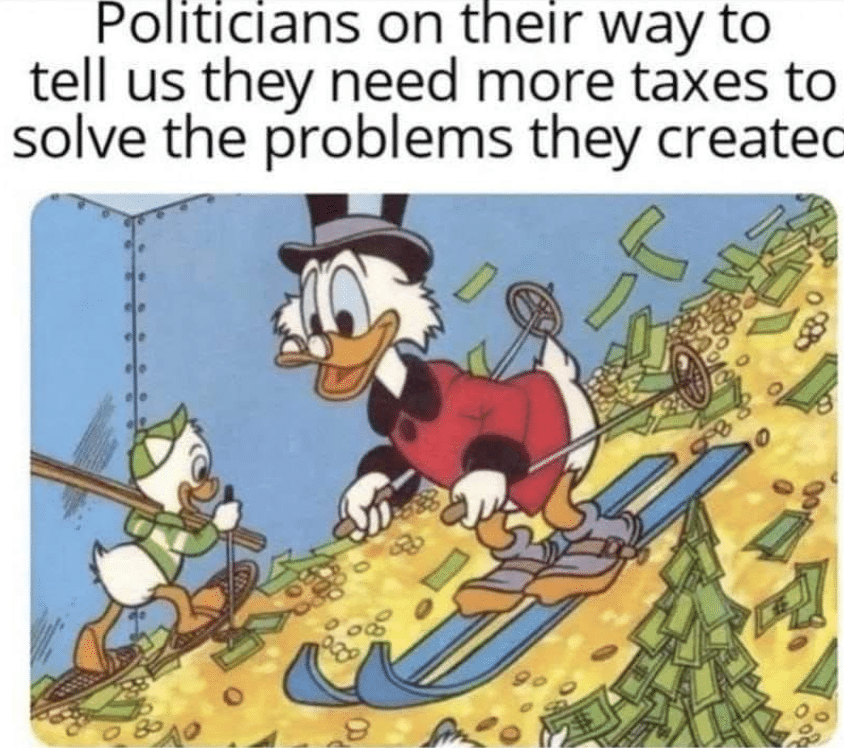 __
Had it coming.
what we where really doing depositing funds in FTX…pic.twitter.com/usHNfoXHte

— xamanap (@xamanap) October 27, 2023
__
'I mean, what's even dinner. So relative.'
Sam might get off with the "It was supper not dinner" defense. pic.twitter.com/aO9ZLBcxXU

— Autism Capital 🧩 (@AutismCapital) October 31, 2023
__
Sure is.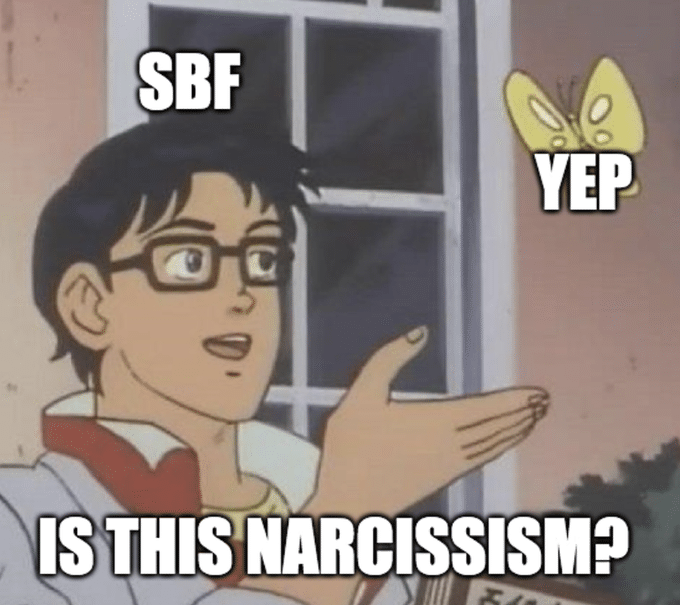 __
What happens when you combine two major news of the week?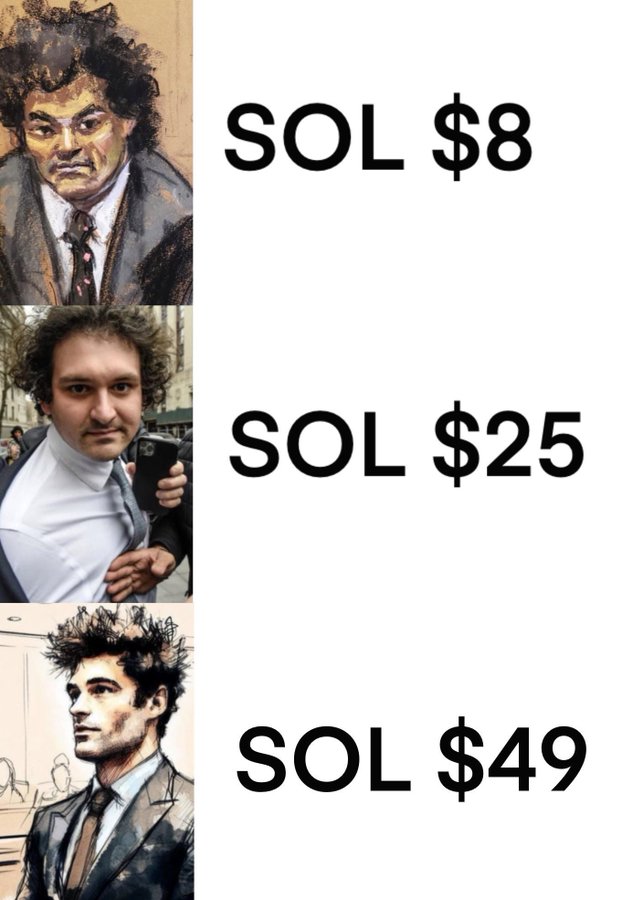 __
Take one all.
this is how the FTX team celebrated halloween as kids

— LilMoonLambo (@LilMoonLambo) November 1, 2023
__
Clearly wasn't easy getting in.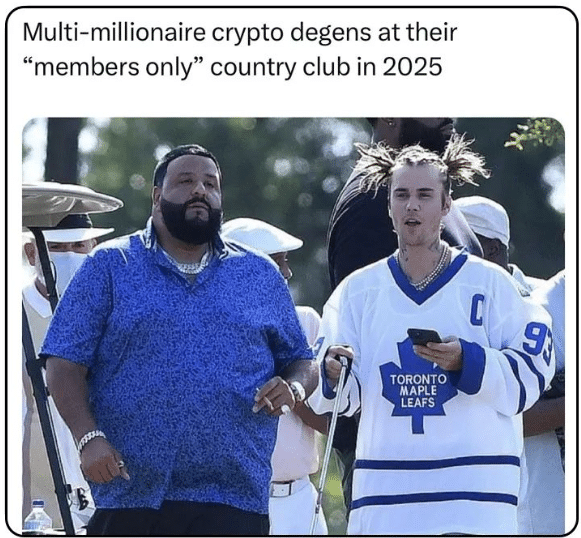 __
Well, he's keeping up.
How it feels to be a 35~ year old crypto trader trying to keep up with the kids pic.twitter.com/jY0Iopgi00

— Charlie (@btc_charlie) November 2, 2023
__
A true documentary based on real characters with actual footage.
When your friend says "but idk tho DYOR" after shilling you a shitcoin for the last 1.5 hours pic.twitter.com/31tpK9bm7A

— Rhino (@lBattleRhino) October 25, 2023