Yuri Molchan
MicroStrategy, which has been purchasing all Bitcoin it could grab since 2020, now shows astronomical unrealized profits on its BTC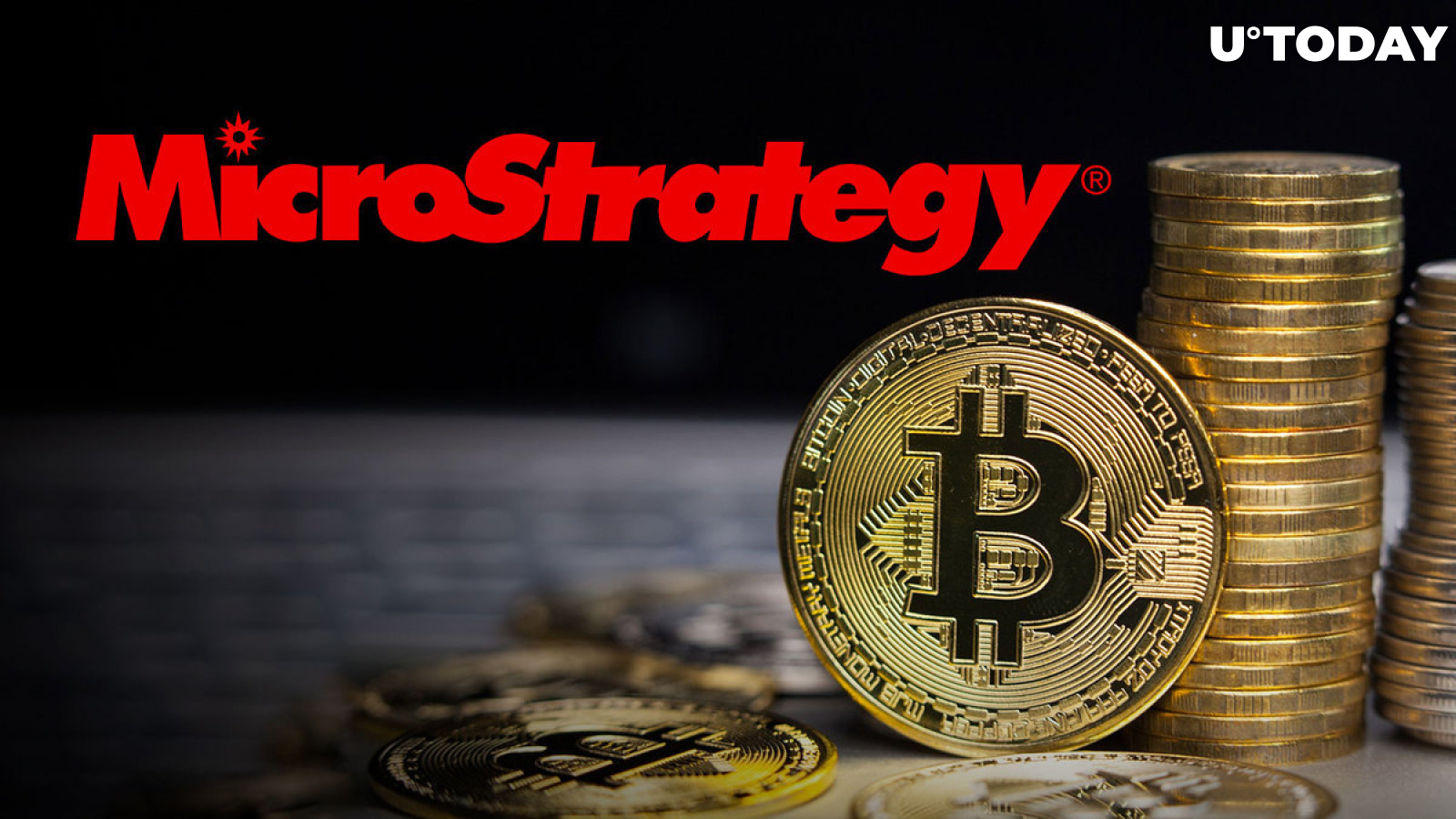 Cover image via www.freepik.com
Blockchain sleuth @lookonchain has shared data, pointing out the astounding unrealized profit received by MicroStrategy business intelligence giant after the recent Bitcoin price pump above the $37,000 level.
MicroStrategy, founded and run by Michael Saylor, who stepped down as its CEO recently and put his focus on the company's Bitcoin investment strategy, has been buying massive fractions of BTC since late August 2020.
Massive unrealized profits on Bitcoin made by Saylor's company
As recently as October, @lookonchain tweeted, MicroStrategy purchased another Bitcoin lump of 155 BTC, adding it to its stash. This Bitcoin cost the company approximately $5.3 million.
After the recently made BTC purchase, the U.S. business intelligence heavyweight MicroStrategy owns 158,400 BTC in total. The average purchase price of this amount of Bitcoin was $29,587.
After Bitcoin surged above the $37,000 level on Thursday, the unrealized profits of the company surpassed the whopping level of $1.1 billion.
Since May of this year, the company has added 28,715 BTC to its holdings at an average price of $29,582.
New Bitcoin halving just half a year away
The next programmed Bitcoin halving (also referred to as halvening) is to take place in April-May next year. This important event takes place every four years, and its goal is to make Bitcoin more deflationary by cutting the amount of BTC minted by miners in half. Their rewards, therefore, also get reduced 2x.
The previous halvening took place in spring of 2020. After that, the following year Bitcoin surged to hit two consecutive all-time highs. The most recent one was in October, when the world's biggest cryptocurrency reached the $69,000 level.
Many, however, believe that the halving was not the primary reason behind Bitcoin's surge. In early 2021, Elon Musk's e-car producer Tesla purchased a whopping $1.5 billion worth of BTC and began accepting Bitcoin payments for its automobiles. This did not last long, though, since Musk shut that payment option down for environmental concerns related to Bitcoin mining.
Since then, Tesla has been gradually selling off its BTC stash in parts, but it still holds approximately $218 million in Bitcoin. The remaining 75% of Tesla's Bitcoin had been sold before the end of Q2 last year.
The Bitcoin community looks forward to Tesla resuming the acceptance of Bitcoin payments. Back in 2021, when the company stopped accepting BTC, Musk stated that this would be reversed once at least 50% of global Bitcoin mining starts to be based on renewable energy sources. Michael Saylor claimed in 2021 that it was already achieved in that year. However, Tesla still has not resumed accepting Bitcoin payments.
About the author

Yuri Molchan
Yuri is interested in technology and technical innovations. He has been writing about DLT and crypto since 2017. Believes that blockchain and cryptocurrencies have a potential to transform the world in the future in many of its aspects. He has written for multiple crypto media outlets.
His articles have been quoted by such crypto influencers as Tyler Winklevoss, John McAfee, CZ Binance, Max Keiser, etc.
Source link