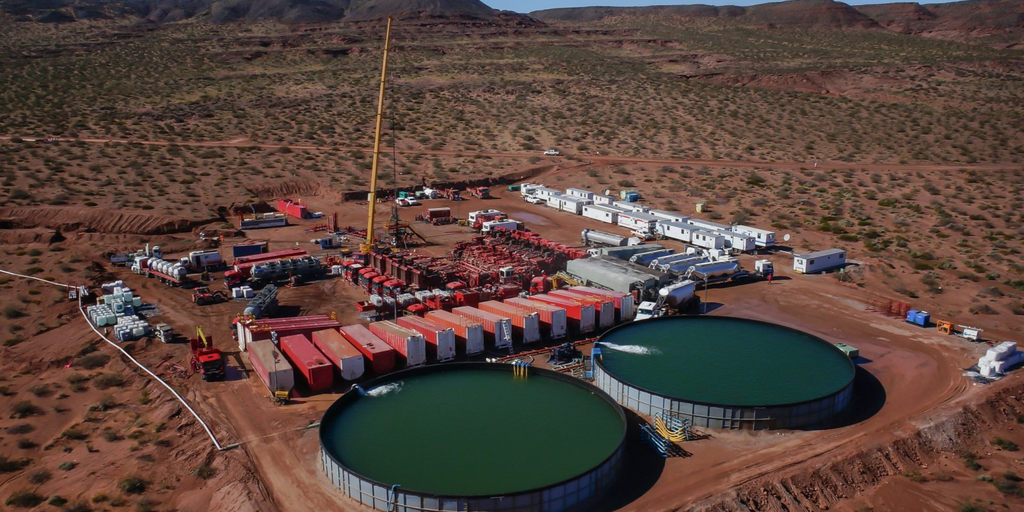 A proposal by Argentine presidential candidate Sergio Massa to use excess natural gas from the Vaca Muerta oil fields to mine Bitcoin has generated controversy in the country's cryptocurrency community.
Vaca Muerta, which translates to "dead cow," got its name in the 19th century when fossilized remains of megafauna—think giant ground sloths and glyptodonts—were found in the Vaca Muerta formation. The abundance of these fossils led early geologists to nickname the area "Vaca Muerta" or Dead Cow. The name stuck and became official after large petroleum reserves were discovered in the Vaca Muerta shale rock in the late 20th century.
The idea was presented to Massa last week by computer scientist Santiago Siri. It involves utilizing surplus gas from Vaca Muerta, a major shale oil and gas deposit in western Argentina, to power bitcoin mining operations. Supporters say it would allow the gas to be put to productive use rather than being flared or vented.
However, the proposal has met skepticism from Bitcoin miners and advocates. In a recent online forum hosted by the NGO Bitcoin Argentina, participants argued that BTC mining is too complex and competitive for the government to get involved.
But the project still has its proponents.
José María Sarasola, CEO of startup Cryptogranjas which runs a Bitcoin mining operation in Vaca Muerta, explained the extensive infrastructure needed, including reliable internet, efficient machines, and technical knowledge.
He noted that while mining was profitable over the past few years when Bitcoin prices were higher, it is now a high-cost activity with tight profit margins.
"This excess gas often means that the well has to be closed. Right there Bitcoin appears as the perfect partner. This gas has no way of being used because it cannot be vented and through mining it can be reused by consuming it, without having to release it into the atmosphere," Sarasola told CriptoNoticias.
But he was joined by others in warning the risks likely outweigh potential rewards for government-backed mining projects.
Ricardo Mihura, President of Bitcoin Argentina, said the organization supports increasing Bitcoin's hashrate and mining activity. However, he believes specialized private companies are better positioned to take on the investment risks.
Rodolfo Andragnes, co-founder of Bitcoin Argentina, agreed the government should focus on improving conditions for private mining ventures rather than direct involvement. Suggestions included lowering taxes and easing equipment import restrictions.
Critics emphasized BTC mining requires expertise the government lacks, proposing private-public partnerships as an alternative model if the state wishes to participate.
The proposal signals increasing mainstream acceptance of Bitcoin in Argentina. However, even the local crypto community has said mass consensus means the risks of state-sponsored Bitcoin mining outweigh the potential benefits. For now, the private sector is best equipped to tap into the opportunities presented by Vaca Muerta's natural gas reserves.
Editor's note: This article was written with the assistance of AI. Edited and fact-checked by Stacy Elliott.
Stay on top of crypto news, get daily updates in your inbox.