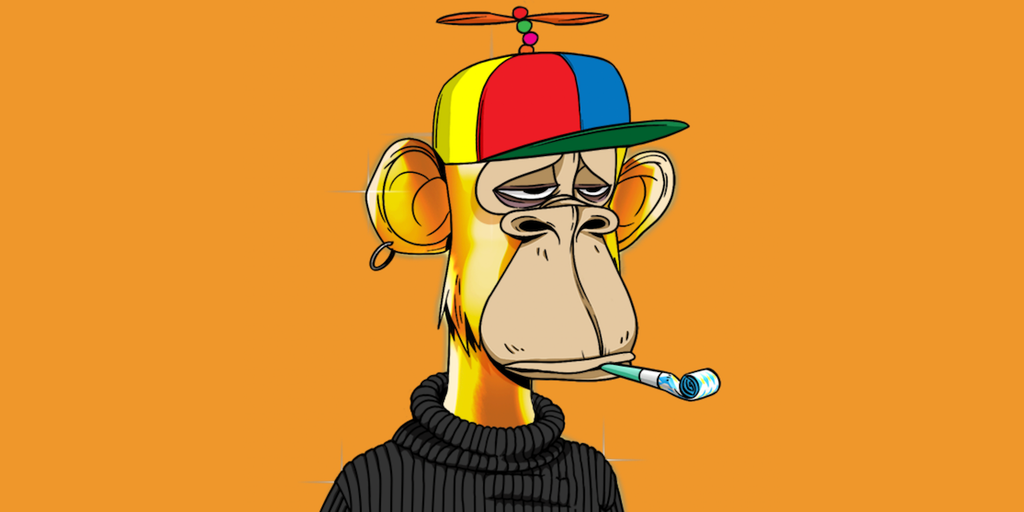 Attendees of Bored Ape Yacht Club's ApeFest concert have reported experiencing extreme eye pain that's prompted some of them to visit the hospital.
"To all my friends who suffer now: go get your eyes checked. You've likely most literally got your eyes burnt with UV like I did, which requires medications, eye drops, eye protection, antibiotics, and specialist care," wrote one attendee. "Don't ignore this health hazard. Without proper treatment, it may cause long-lasting vision impairment and other serious damage."
Similar tweets abound, with at least one suggesting that symptoms were the result of photokeratitis. Photokeratitis is akin to sunburn of the corneas of your eyes due to overexposure to UV rays.
Twitter users have hypothesized that the illumination used during ApeFest were high-powered UV-C bulbs intended for the disinfection of surfaces, instead of blacklights. In 2017, attendees of a Hypebeast event in Hong Kong experienced similar symptoms that they attributed to the use of UV-C bulbs. The cause of the symptoms experienced by ApeFest attendes has not been confirmed, and Bored Ape creator Yuga Labs told Decrypt that it was still investigating.
"We are aware of the situation and are taking it seriously," a Yuga Labs spokesperson told Decrypt. "We are actively reaching out to and are in touch with those affected. We're also pursuing multiple investigative lines of inquiry to learn the root cause. Based on our estimates, the 15 people we have been in direct communication with so far represent less than one percent of the approximately 2,250 event attendees and staff at our Saturday night event."
ApeFest is a three-day event for members of the Bored Ape Yacht Club community, one of the better-known non-fungible token (NFT) projects in the crypto space. Not only do owners of the collection get to admire, for example, an image of a gorilla sporting a crown, the NFT also grants its holder access to exclusive events.
The floor price–or the cheapest you can buy an NFT for–for a Bored Ape today is 28 ETH, or $53,000.
Edited by Stephen Graves
Stay on top of crypto news, get daily updates in your inbox.
Source link