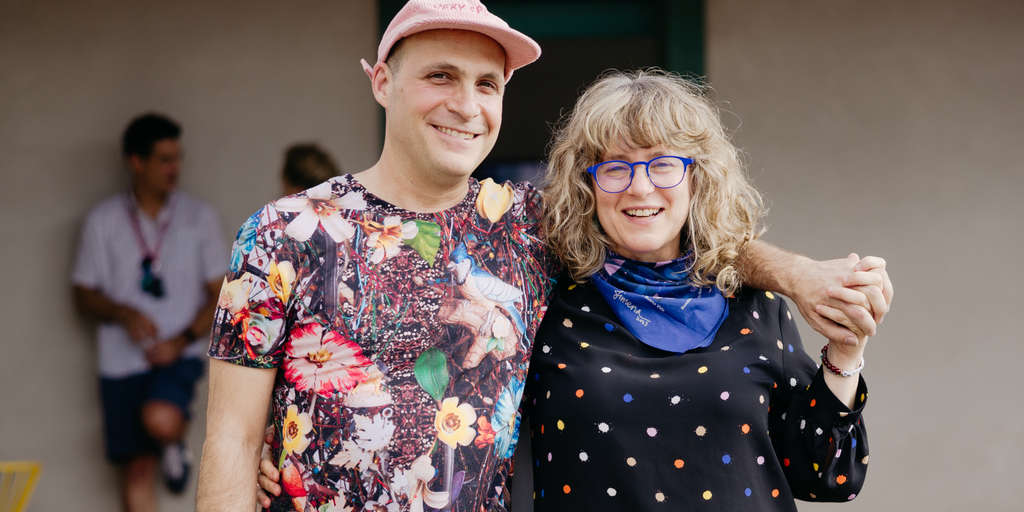 In the latest installment of 5 Questions with SCENE, we welcome LoVid, the ever-outspoken artistic duo comprised of collaborators (and married couple) Tali Hinkis and Kyle Lapidus. 
Since 2000, LoVid has interrogated the intersection of art and technology through live performances, immersive installations, and projects that range in medium from videos and textiles to sculptures and cocktails.
More recently, their interest in technology's cutting edge has taken them to blockchain technology and generative code—last year, they created their first-ever on-chain generative work, "Tide Predictor," for Art Blocks. Last month, they participated in MoMA Postcard, the modern art museum's first-ever interactive NFT-backed project.
But beyond all that, after over two decades of making art and raising children together, LoVid's got a lot to say—about art, lettuce, and the hellscape (in someone's opinion) that is Miami. Watch below.
Article edited by Andrew Hayward
Video shot and edited by Vincent Roazzi Jr.
Stay on top of crypto news, get daily updates in your inbox.
Source link