Yuri Molchan
Anonymous whale has withdrawn more than ten million USD worth of XRP from major exchange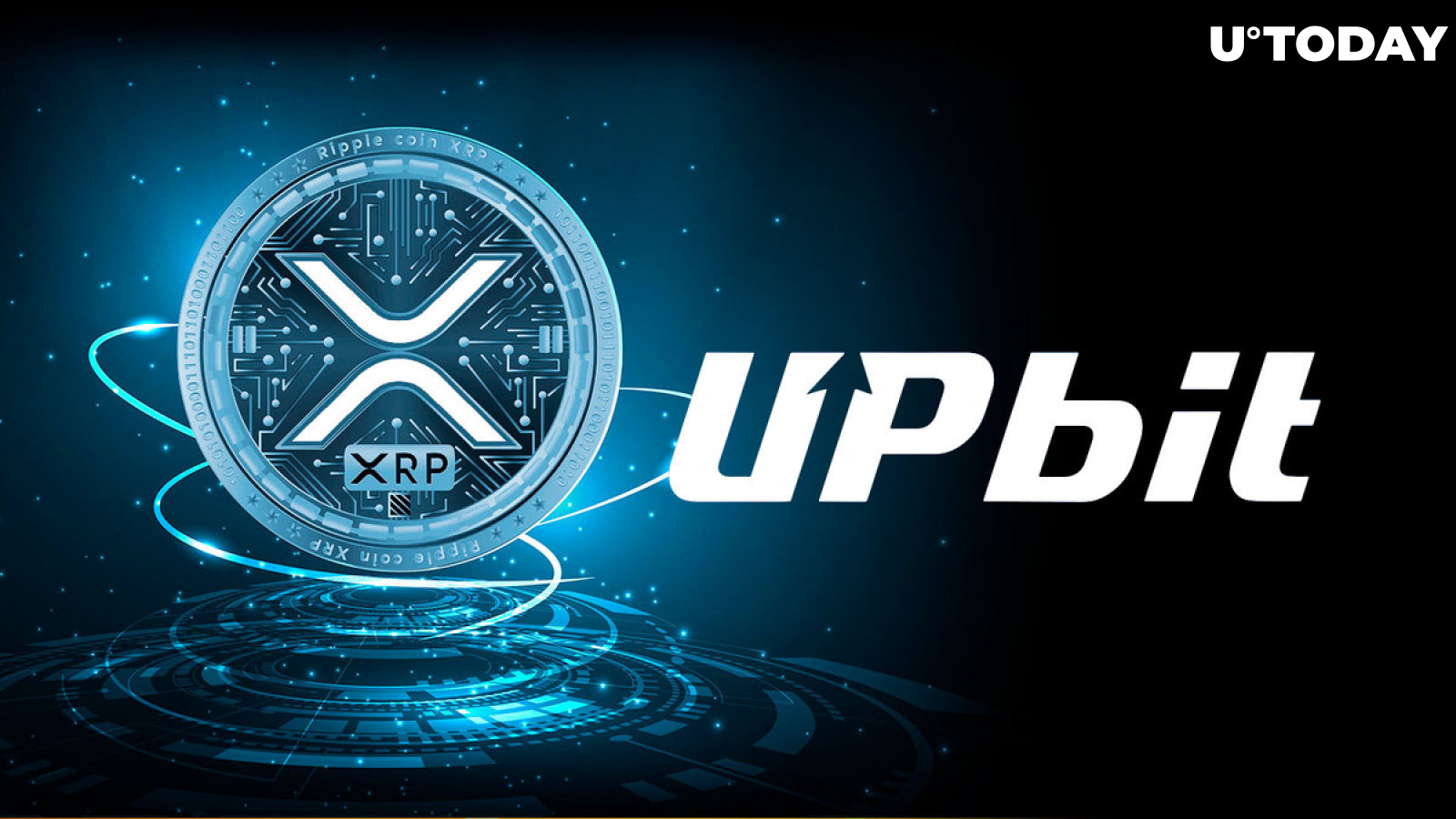 Cover image via www.freepik.com
Blockchain sleuth Whale Alert has noted a large transaction of Ripple-affiliated XRP tokens, millions of them, from major crypto trading platform Upbit.
Aside from that, $14.6 million worth of XRP, wallets tagged as "unknown" have also shoveled almost 40 million XRP to two other big crypto exchanges. These large transfers have taken place, while the XRP price has staged a massive 20.71% rise over the last week.
21 million XRP withdrawn from Upbit as price soars
Since Nov. 1, the fifth largest cryptocurrency XPR has been staging a stable rise (+29.11%), which led to a peak of $0.7234 on Nov. 6. The XRP price followed the rise of the flagship cryptocurrency Bitcoin – the latter came close to the $40,000 level but then pulled back by almost 5%, returning to the $34,100 zone.
Today, the digital gold added 5%, topping the $37,000 level. As for XRP, it has lost slightly over 5% since reaching the aforementioned peak, and its overall weekly rise now constitutes 20.87%.
As the coin surged, an anonymous whale purchased a total of 21,000,000 XRP on the Upbit exchange and then withdrew this amount to a cold wallet, following the wise advice of crypto influencers not to store one's crypto on exchanges and their hot blockchain addresses.
The XRP lump bought by the whale is worth $14,601,114.
39 million sent to Bitstamp, Bitso
Meanwhile, two other crypto transfers spotted by the above-mentioned crypto tracker deposited two large chunks of XRP to the Bitstamp and Bitso exchanges.
These transactions carried 22,500,000 XRP and 16,300,000 XRP. These sums of XRP equal $15,380,952 and $11,163,103.
Over the past few months, many similar XRP deposits to Bitstamp and Bitso have been spotted. Bithomp's analysis revealed that these were made by a wallet related to the Ripple Labs fintech giant. Bitstamp and Bitso are Ripple's partners working with the Ripple Payments product, which utilizes XRP to conduct low-cost and fast transnational payments based on RippleNet.
About the author

Yuri Molchan
Yuri is interested in technology and technical innovations. He has been writing about DLT and crypto since 2017. Believes that blockchain and cryptocurrencies have a potential to transform the world in the future in many of its aspects. He has written for multiple crypto media outlets.
His articles have been quoted by such crypto influencers as Tyler Winklevoss, John McAfee, CZ Binance, Max Keiser, etc.
Source link